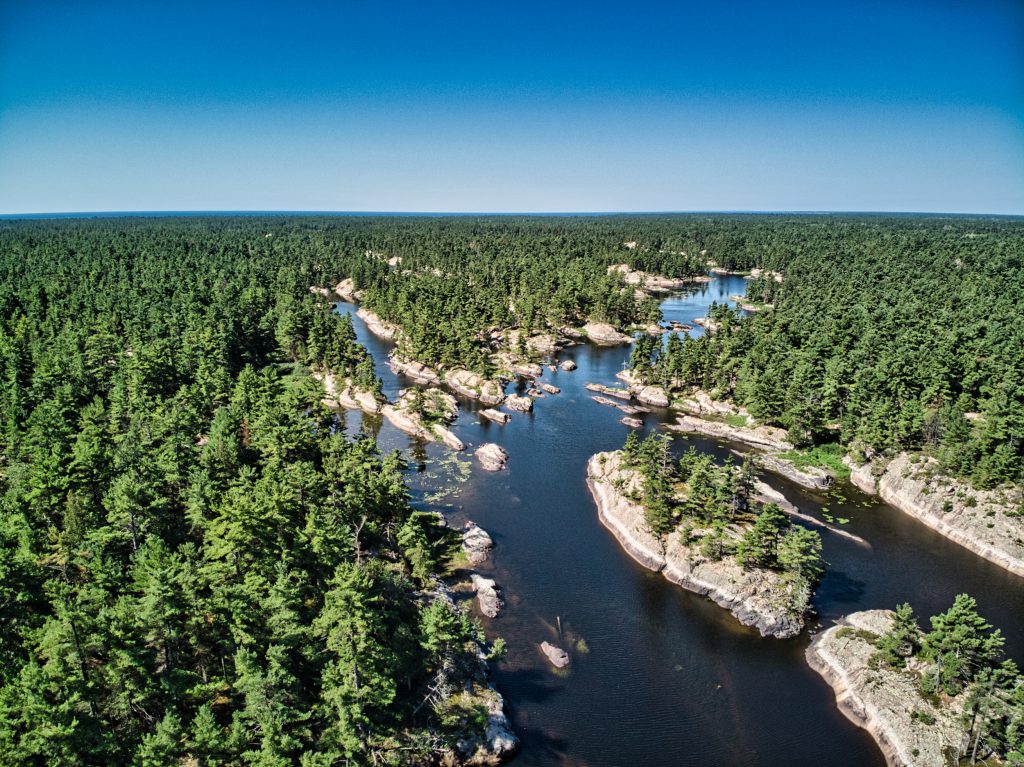 Major Announcement: LI&D is Taking Flight into a New, Major Role in the Canadian Drone Industry!
A personal message from Willie Carroll, C.E.T.
"Over two years ago, I founded Location Intelligence & Design in order to build a new career in what I believed to be one of the most exciting new industries to emerge in quite some time – the opportunity to view, analyze, and understand the world around us by taking advantage of 'insight at altitude,' utilizing drone technology.
I've worked tremendously hard to explore opportunities, build up a new and exciting business, and to establish myself as a voice in the industry.
I'm thrilled to announce that I've succeeded beyond my wildest dreams by moving beyond the success established as a small entrepreneur with LI&D (as I have come to call it) into a substantive, exciting and massively growth oriented position within the industry.
I have taken on the new role of UAV Division Manager for IRC Building Sciences Group, a Mississauga, Ontario based company with offices across the country. This wonderful organization will be my aerial platform for furthering the opportunities for insight from altitude!
If you have been a fan of our blog and of all our writing on all things drone-related, stay tuned – we'll continue with those efforts once we get settled into our new role.
For the moment, though, let me share with you some of my new opportunities with this consulting, engineering and design firm that has over 150 employees in 16 offices.
I'm starting a new division to assist the organization in a vital way, this includes, from a formal perspective:
Being responsible for overseeing the overall administration and operation of the UAV Division
Obtaining and maintaining all permits, licenses and insurance for IRC related to the UAV Division
Providing technical support to develop building analysis protocols for IRC requirements
Provide training to IRC staff to pilot, maintain and operate UAVs
Purchasing specific equipment to enable the UAV Division to conduct UAV Operations
Working with other IRC Divisions to customize deliverables for clients when needed
Work with the IRC Business Development Division to expand on a new clientele market
Providing drone services related to the retrieval of photographic and thermal imaging for the evaluation of building components, parking lots and other types of projects as the UAV Division grows and evolves
Informally? Through many interviews and discussions related to potential projects, the leadership team at IRC came to understand that drone based insight could offer substantial new opportunities and benefits to their existing lines of business – building envelope and structural engineering. roof consulting, paving engineerings, insurance claims and emergency service programs.
We initially discussed establishing a substantive consulting based relationship – but came to realize that the opportunities were so profound and the insight so important that the best path forward would be to create an entirely new division with the company.
I am beyond excited for the opportunites, and have already hit the ground running several weeks ago.
Over the weeks to come, we will be transitioning all of our wonderful blog content to a new website that we hope, over time, might become a new hub for 'all-things-drone' related.
In the meantime, please feel free to reach out to me in my new role in order to discuss your own project requirements. "
Willie Carroll, C.E.T.
Founder, Location Intelligence and Design