Drone, GIS & Mapping Insight – Professional Skills Matter : We're Insured, Certified, Experienced!
You might have found us via a Google search, by word of mouth, or via a recommendation from a business associate or partner.
Regardless of how you found us, it's also pretty likely that you are looking at a variety of drone companies to assist you with your project needs. So let's spend a moment to put into perspective why we are the only choice that you should be making.
Quite simply, this section of our website is all you need to know.

Like any industry, the fast emerging drone video/photography/mapping industry is seeing the fast emergence of all kinds of participants – it's a big growth industry.
At LI&D, you are getting something unique – a certified drone pilot with extensive geographic/digital mapping background, combined with an unparalleled creative eye. We challenge you to find another drone partner with a similar broad range of capabilities!
Let's think for a moment about the issues that matter to your project in the context of the above:
insured – we are fully insured with a specific drone industry policy. It's important that you don't deal with an amateur that puts you at risk
certified: our Chief Pilot carries all the necessary Canadian licensing requirements. The drone industry has come under increasing regulation, which is obviously required in order to minimize risk.
experienced: its' the combination of professional and creative skills that makes us rather unique in the industry
We've captured this in the About section of our Web site – take a look.
Location Intelligence & Design offers a full range of Drone/UAV services from; aerial mapping, aerial photography & videography, aerial inspections to aerial construction monitoring throughout Ontario and Canada. Location Intelligence & Design provides "Insight at Altitude" that can accelerate the insight that business organization can have into their operations and projects.

Using the latest in Drone/UAV and GIS technology, we can provide our clients with the insight needed to gain unique visual, digital and map-based information at a lower cost, with greater efficiency, and reach all kinds of previously hard to reach places! Not to mention with a greater degree of workplace and worker safety! Our Commercial Drone Services cover a wide spectrum of capabilities to use in a wide range of industries from construction projects to aggregates & mining to precision agriculture and environmental monitoring to disaster response and transportation and infrastructure projects.

Location Intelligence & Design is steadfast in their effort to provide top quality profession Drone/UAV services in a safe, effective and in an economical manner. Safety is one of our top priorities for our team and yours.
And on that page, we'd enoucrage you to take a look at the background of our primary team member, Willie Carroll, C.E.T.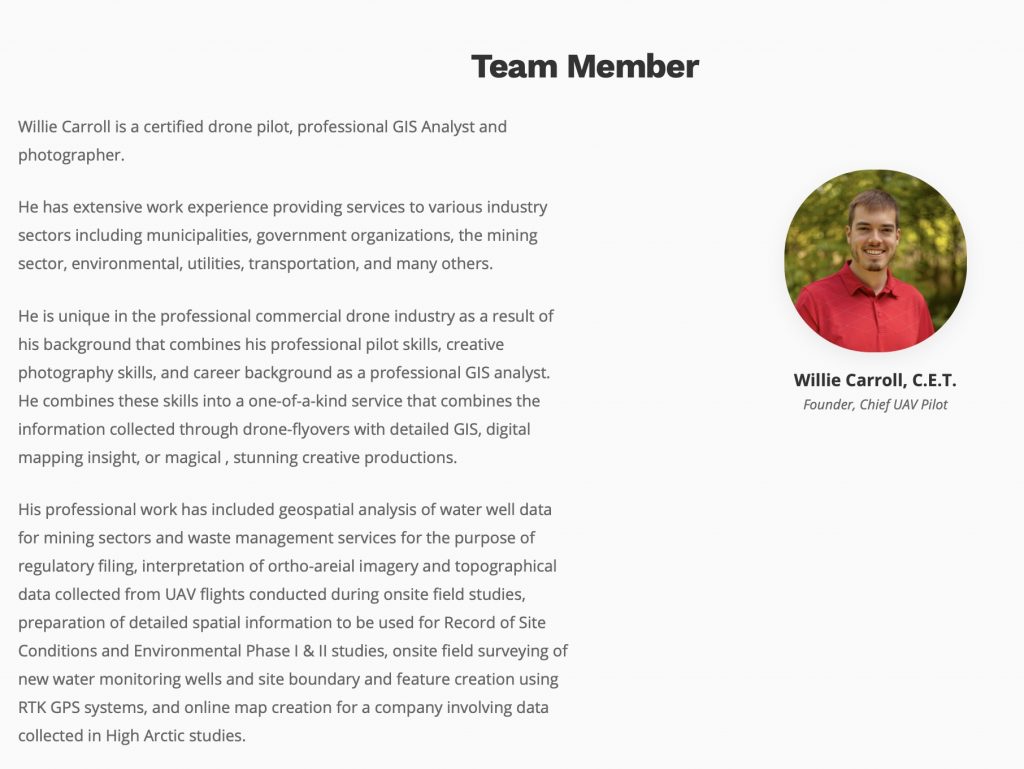 Your drone project is too important to leave it to an amateur. Talk to a pro – give us a call!