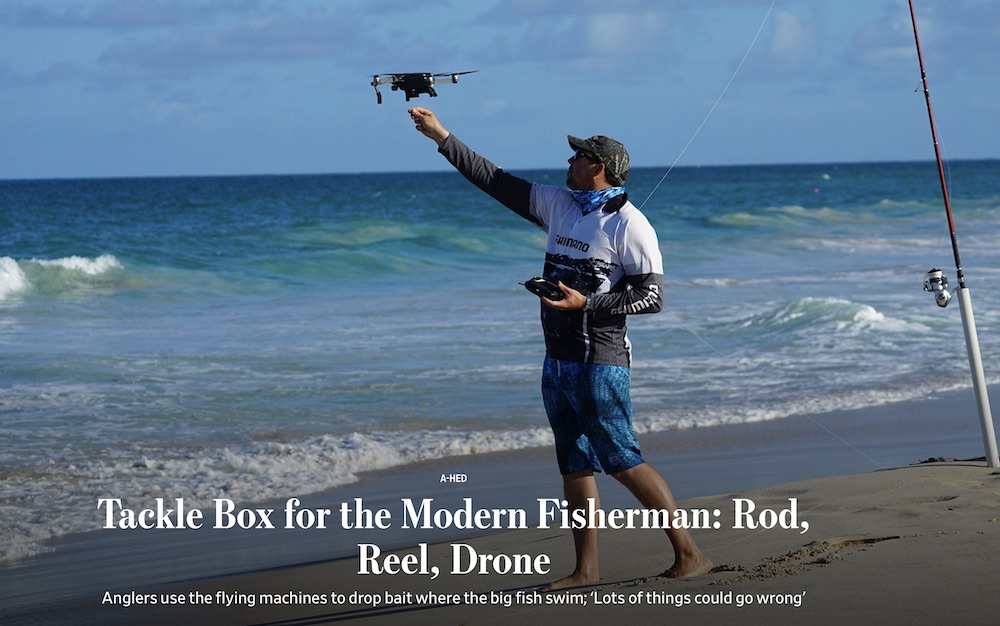 Drones for Fishing? Yes, It's a Thing. So Are These Other Unique Trends with Drone Technology!
At Location Intelligence & Design, we are continually tracking new developments and trends with drone, mapping and geospatial technologies in order that we can provide our clients with the latest insight and opportunities.
And as we do so, we can't help but be mesmerized by some of the fascinating, and sometimes odd, trends that we come across.
Such as, yes, fishing by drone.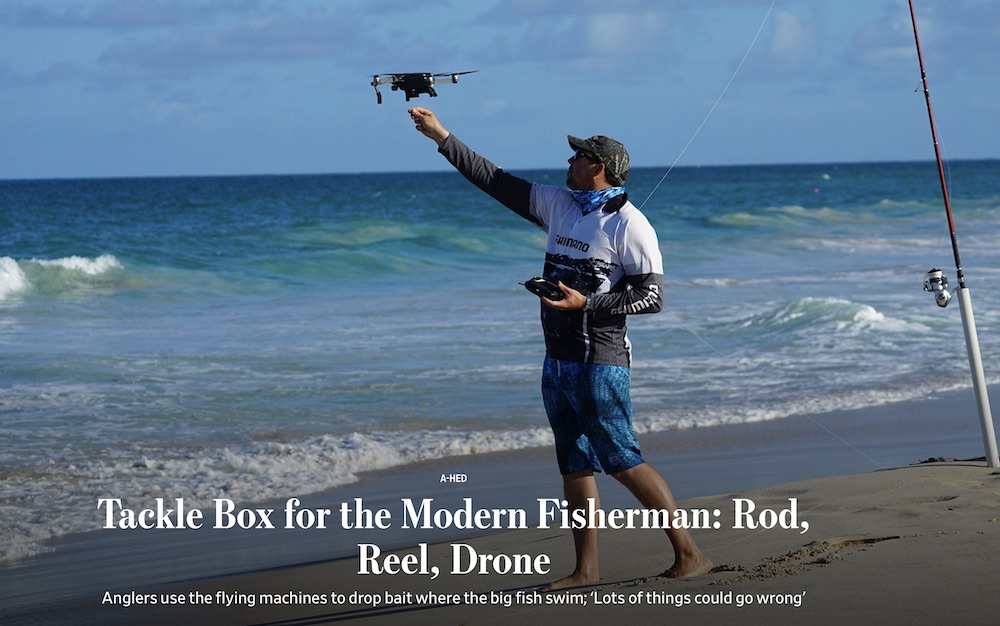 More on that in a moment, but here are some of the other news articles that we've recently seen:
Drone based aerial selfie-cameras are soon to be a big trend – the Air Pix+ was a big hit at CES in Las Vegas!
The Power Egg device previewed at CES is an AI-based drone that includes facial tracking and increased stability, and is aimed at the live-sports market
A Chinese firm is developing the Habo 1 with built-in 5G technology – taking us to a world of real time, live video streaming, which would also have big potential in the sports and entertainment industry
The Arlo garden drone bills itself as a 'wireless floodlight' wth night vision and a siren – to scare off unwanted visitors to your yard! Shown at CES
Drone based scarecrows are also soon to be a thing – we've seen an increasing number of patent applications in this regard
Drone on Demand in Shawnee, Kansas, is working on a 'stork drone' that could be used for the hot, new fad of gender reveals.
Of course, we also encounter other stories involving drone technology which is just plain weird!
Such as – fishing by drone! The story was recently covered in the Wall Street Journal in an article, Tackle Box for the Modern Fisherman: Rod, Reel, Drone
Anglers use the flying machines to drop bait where the big fish swim.
Seriously. How does it work? Like this!
The flying machines ferry baited fishing line from the angler's reel far from shore and then lower the hook to where the best tuna, mackerel and snapper are said to lurk.
If all goes well, the drone releases the line, and the fisherman reels in the catch when a fish bites. If there is a problem, a hooked fish can yank the drone into a costly crash landing.
Somehow, this just doesn't seem right! But it's a great example of the fact that this new world of aerial insight provides unique opportunities for just about everything!