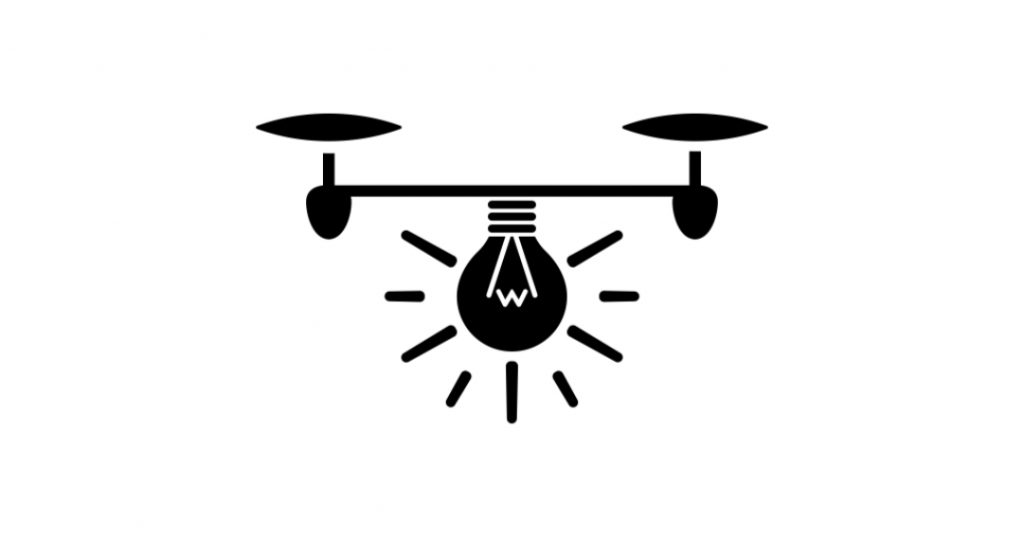 Fast Moving Drone Technology? At LI&D, We're Busy Networking For New Knowledge So You Don't Have To!
Have you noticed the banner at the bottom of our website?
It provides you an indication that when you choose to work with us, you are choosing a partner that is constantly working to keep up to date with all the new issues and opportunities emerging in this fast moving world.
Working with LI&D, this banner is your assurance that we always busy keeping our professional knowledge in the world of Geographic Information Systems, digital mapping and drone technology up to date with the latest developments.

We are a member of quite a few associations and initiatives:
First, we're a member of the Ontario Association of Certified Engineering Technicians and Technologists – our Chief Pilot, Willie Carroll, carries the C.E.T. designation, indicating that he has met the stringent requirements of this professional association. OACETT works at promoting the interests of engineering and applied science technicians and technologists in industry, educational institutions, the public and government.
Drone technology is such a new field that we are seeing the emergence of new associations that didn't exist just a few years ago. One of those is Unmanned Systems Canada, an association dedicated to keeping professionals up to date with trends involving the drone industry. We participate with this group in order to keep on top of these trends.
Third, we are a member of the Canadian Institute of Geomatics, an organization that is involved at the forefront of all things having to do with the fast moving geomatics and digital mapping industry. This industry is moving at such a speed that new technologies and opportunities are always being discovered – and as we emphasize, this industry is not just about drones, but the GIS and mapping insight that comes from our analysis!
The CCA, Canadian Cartographic Association, works towards promoting the disciplines and professions of cartography and Geographic Information Systems, helping keep its members up to date on the latest cartographic techniques. Why is this association important? You know that maps have become extremely important over the last 15 years – Google Maps, Apple Maps, maps everywhere! Our involvement with this association helps to put the 'location' in intelligence as we continually discover new opportunities to present key insight from our activities in a map form.
Fifth, our role in URISA: The Urban and Regional Information Systems Association (URISA) provides us additional background within the geospatial industry. As we have stressed in our blog posts and within our site, we aren't just a drone company – we are geospatial, G.I.S. experts.
Then there is BeSpatial Ontario, which is the Ontario chapter of URISA. Membership with BeSpatial provides us with additional networking and knowledge opportunities.
Professional learning opportunities don't stop and start with these associations, however!
With that in mind, we're also online with a number of very active Facebook groups which keep us up to date on all things related to drone technology.
First off, as a new industry, there are ongoing questions with respect to regulatory and management issues. The "Canadian RPAS – Regulatory Advanced Operations" group provides us an up to date resource on all issues related to the proper use of drone technology in Canadian airspace.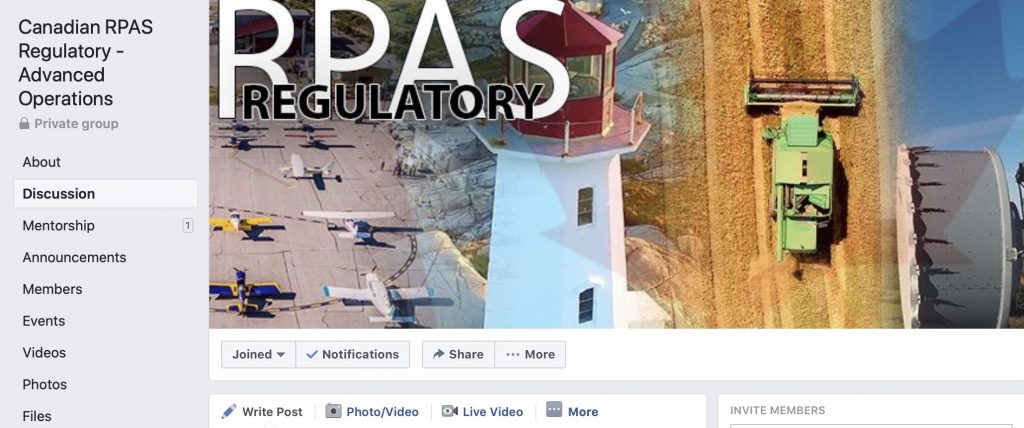 On a lighter note, "Canada's Drone Network" provides us a view into all things related to drone use in Canada – last mile and home delivery technologies, awesome videos and photos and other developments.

Third, the North American "Drone Pilots Help Wanted/For Hire" provides us a window into what is happening with respect to new opportunities. Like any new industry, there is a lot of enthusiasm out there for growth of the industry, and we can certainly see it happening with the number of requests for unique online partnerships!

Our Chief Pilot, Willie Carroll, has also started the Kitchener/Waterloo Chapter of GoGeomatics Canada. GoGeomatics Canada is the largest and most popular communications hub promoting the Canadian Geospatial community. There are 15 meet up locations across Canada who hold monthly meetups for Geospatial professionals and enthusiasts to get together and talk about all stuff geospatial.

Put it all together, and we are constantly learning, enhancing our knowledge and spotting new opportunities for our client base!