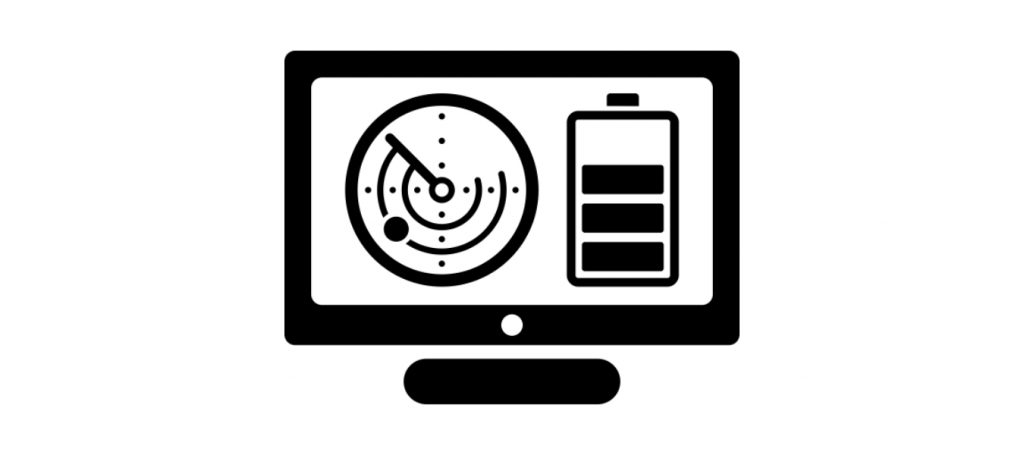 Followup: Physical Distancing and the Benefit of Drone Technology
We had some interesting responses to our post on Tuesday, Drone Flyovers: An Essential Service?
And with that post in mind our news tracking service drew our attention today to this article in the Financial Times: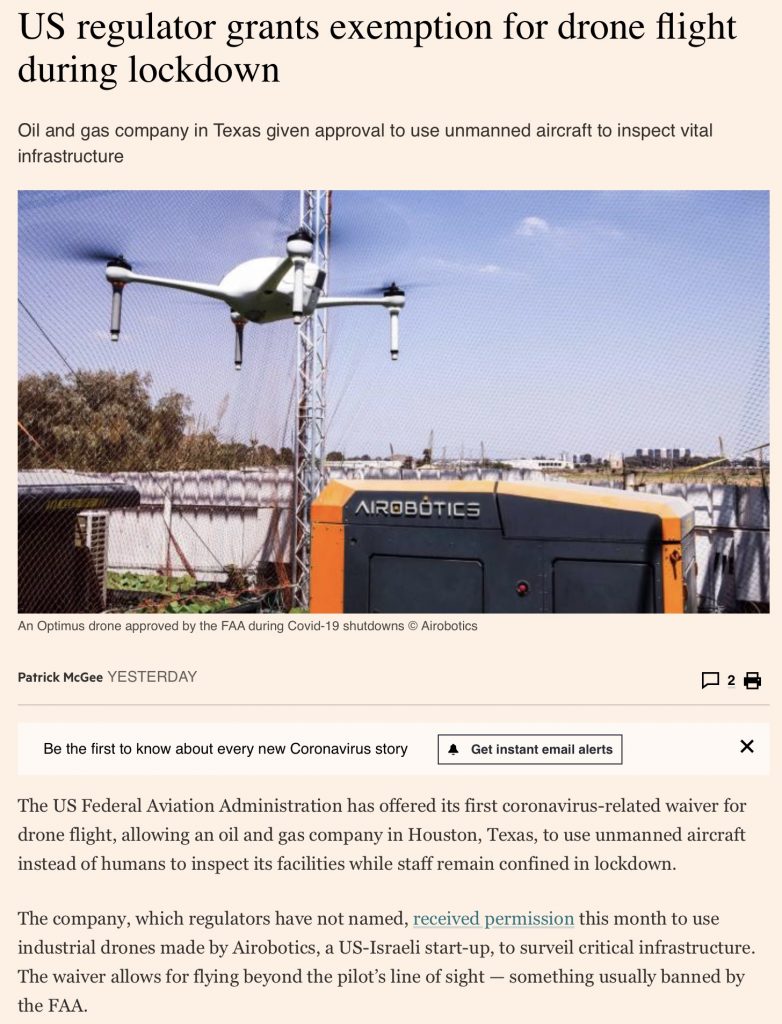 Quoting from the article:
The US Federal Aviation Administration has offered its first coronavirus-related waiver for drone flight, allowing an oil and gas company in Houston, Texas, to use unmanned aircraft instead of humans to inspect its facilities while staff remain confined in lockdown. The company, which regulators have not named, received permission this month to use industrial drones made by Airobotics, a US-Israeli start-up, to surveil critical infrastructure.

The waiver allows for flying beyond the pilot's line of sight — something usually banned by the FAA. Waivers for the commercial drone industry are common, but this is the first specifically related to the pandemic, which has dramatically increased demand for unmanned services such as contactless delivery and aerial surveillance.
There are two noteworthy items in the article:
it seems to be the first regulatory instance of a flight waiver specifically to help a company manage social distancing issues by having a drone do critical inspection work as opposed to people
the wavier allows for a 'beyond visual line of sight' flight – which is something that previously been under examination as a potential pathway for the future use of drone technology
Another article that came out this morning by DRONELIFE about how "Autonomous Drones are Crucial to Business Continuity". Partnering with Percepto, makers of a "drone in a box" solution, the article outlines how for different industries drones can make a critical impact with supplying information during these times of uncertainty.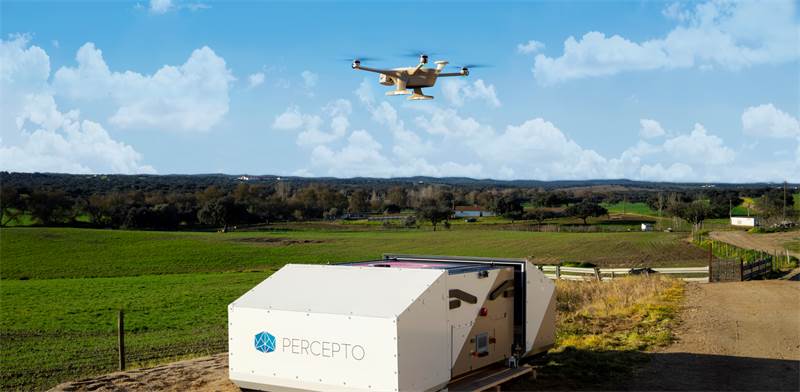 Our post on drone use to assist 'essential services' drew some attention because it did clearly make the case for flyovers in some instances. This particular article draws some additional attention to that issue, and much food for though!