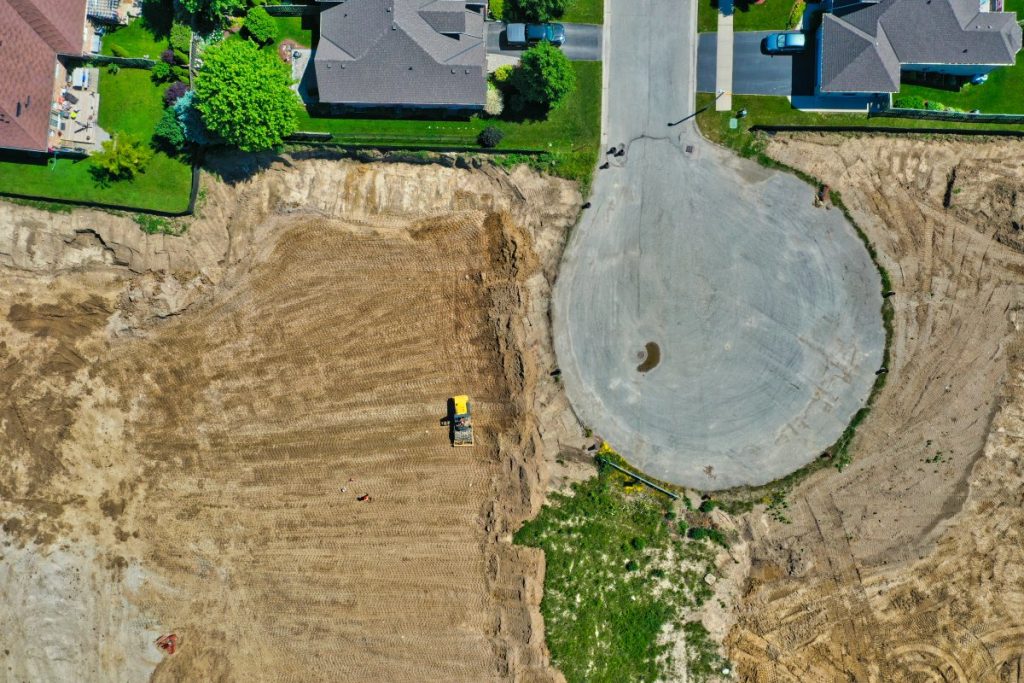 Urban Planning and Land Development Assessment from Altitude : 10 Industries in 10 Days – What You See, What We See!
You've got a large plot of land, and plans for a rollout of a new subdivision. You get down to work, planning and preparing in the old traditional ways – streets, houses, infrastructure, utilities.
What if you had a new form of insight – insight form altitude – that was not previously available?
Urban planners, land surveying companies, municipal & regional governments, home construction companies, wastewater and water treatment facilities, conservation and environmental authorities – they all have an interest in the land planning and development process.
So far, their insight has been limited to traditional survey methods, maps and more. Drone based insight from above provides access to new data previously not easily accessible! Here's a sneak peak!
What You See
Blueprints, local ground based insight, survey maps and traditional forms of residential planning insight.
What We See
Detailed information for pre-development planning
Detailed information for environmental regulation reports and applications
A detailed surveys of an operating worksite
Photogrammetry mapping to provide high quality imagery for assessment and planning
Additional information useful for Building Information Models (BIM) programs
Time lapse of construction progress
3D model generation that can be used in model homes and other public outreach methods
The potential for a more simplified surveying process
A capability to quickly reach harder to reach & hazardous areas
An ongoing development record for potential lawsuit and legal risk minimization
As the summer build season approaches, think about how a drone can assist in your project's development and give us a call!