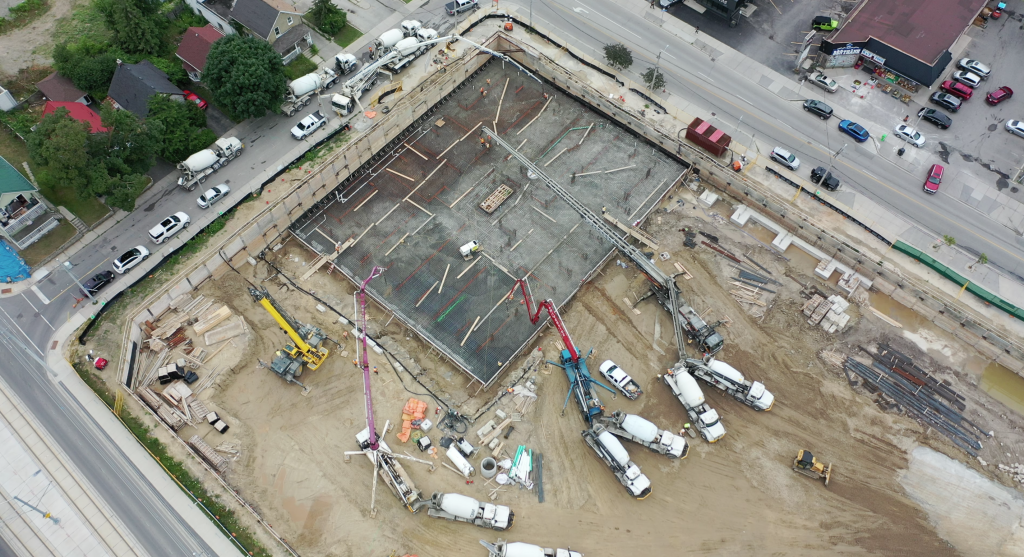 7 Days, 7 Questions – #2 : "How Do I Convince My Company to Take on a Drone Project?"
We're on our way to 100 blog posts, and with that in mind, we committed to taking your questions over 7 posts to help us to get to this milestone!
One that came in Friday had to do with building a business case for drones: "I've been reading your blog for quite some time. I'm pretty much aware of what drones can do, but I'm having a hard time convincing my company to make the link and bring you in for a project."
If we had a dollar for every excited inquiry we get from a potential client, only to see it smothered by executive inertia and indecision once approval is sought – we'd be rich!
Like any new technology, there is often a lot of confusion, apprehension, misunderstandings and lack of clarity on what is possible and what's achievable. So let us answer your question with a quick list.
Better insight at lower cost – often we can undertake detailed site surveys or other services for project sites at a far lower cost than traditional survey methods.
Fewer time spent onsite – drones allow for quicker data capture reducing the amount of time required to be onsite.
An ability to reach those impossible or hard-to-reach places – drones can go where humans can't and drones allow for the elimination of certain hazards and safety concerns such as working at height.
Rapid setup time – we pre-plan, we arrive and we fly! Weather and permissions dependant we can be onsite within a few days.
Better resolution of data than alternatives (satellite, Google Earth, etc) – since we are so much 'closer to the source!'
Rapid turnaround time – since we do our information processing in house, we can often turn around our insight much faster than you might expect.
Additional and fast emerging new opportunities continue to come about – for example, turf health analysis in the golf industry or volumetric analysis of stockpiles for mines and quarries
The ability for before/after picture comparisons for project tracking and updates.
Not only data for analysis can be captured – photos and videos can be captured to be used in PR campaigns for the project and for historical archives.
For a quick idea of some of the things you can do and what they might look at check out our sample project page here.
And depending on the industry and the situation, there will definitely be a longer, more specific list.
The key to getting executive buy-in is often simply showing what can be done. Prove it with results! Insight from altitude!
That's why we would suggest a 'test fight' or 'test project.' Bring us in for a small project – we'll quote you a fee – and we can prove what's possible. And then, you've got demonstrable results to take up the management approval chain!