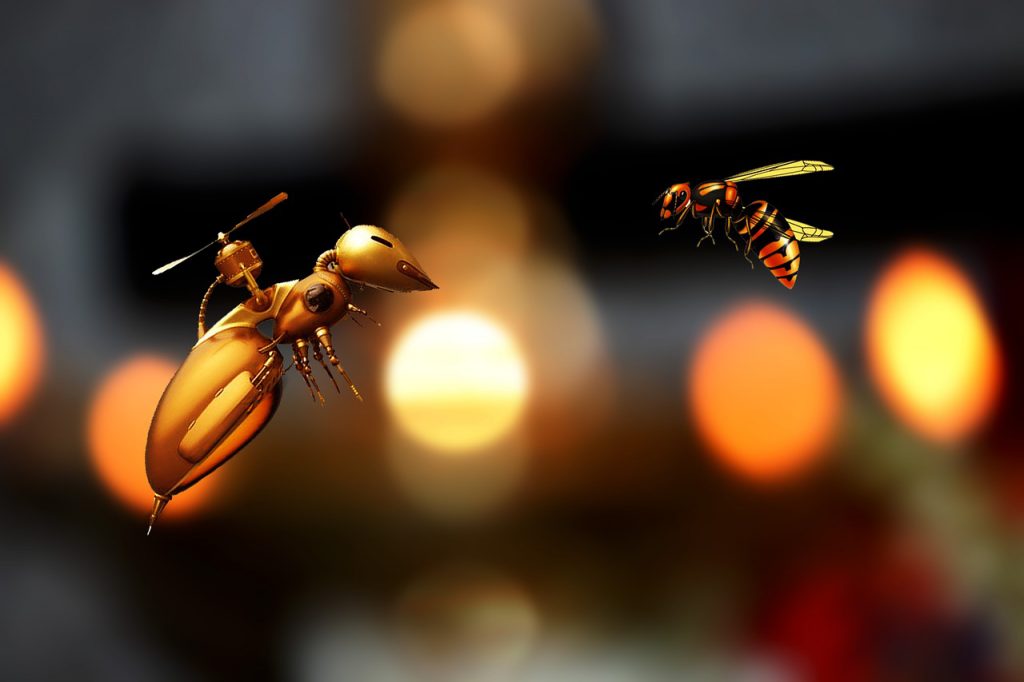 Friday Fun Flights #10! Our Weekly Summary of the Weird, the Whacky, and the Wonderful Things with The Drones Up There!
It's Friday – and you know what that means! Just a weekend to vaccuum the house and then get back to a never ending series of Groundhog Days! What are you doing to shake up your routine?
Here at LI&D, we're busy with numerous client inquiries and projects as we see a start of some semblance of a transition into some sort of weird new normal. If you've been thinking of a potential drone project, you'd better get moving!
And since it's Friday, it is also time for our regular Friday feature of unique news stories and developments all-things-drone.
Let's start here with an item that caught our attention this week, but let's first ask as question: how many times have you lost your car keys? Probably like everyone else – lots!
But have you thought what it would be like to buy a car, SUV or truck in the era of drones? This car company has, as we found in this article.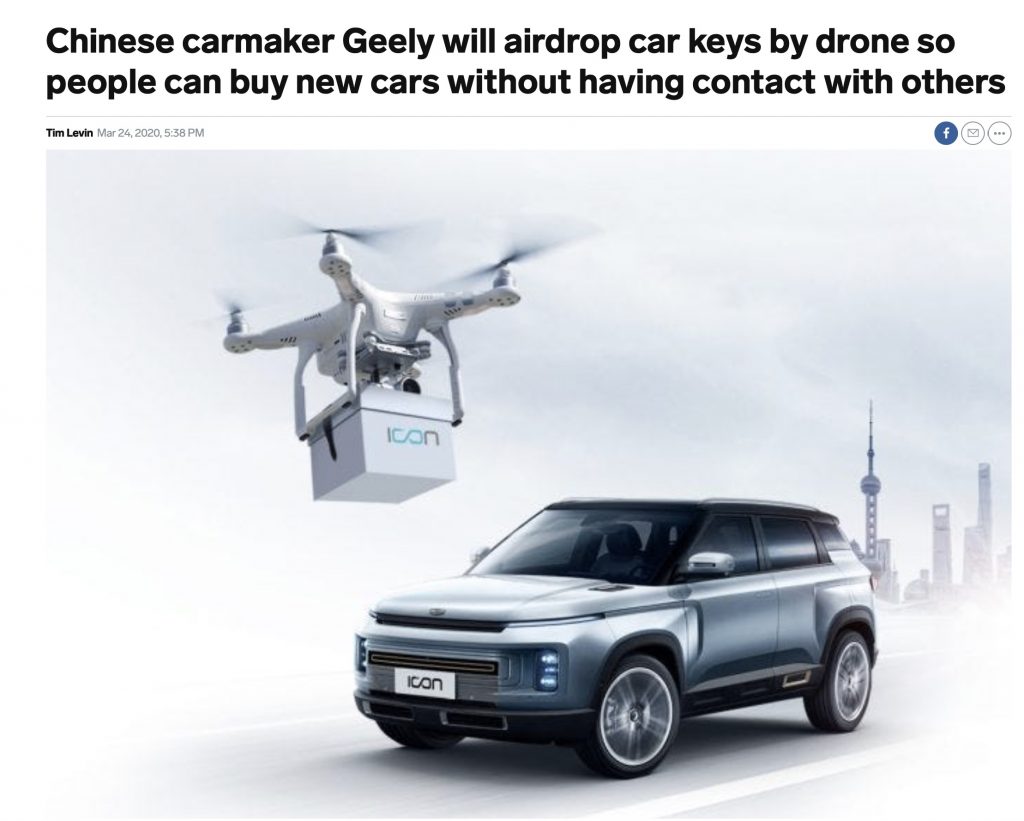 This might signal some new type of trend as the cautious attitude that people have developed comes to collide with a slow return to normal activities. Watch this space!
Onwards. Have you see all the recent stories about drones monitoring people evading a lockdown, the delivery of medicine and other packages, and lots of other pandemic drone stories that seem to be all the same. We're getting kind of tired of them too.
That's why this particular COVID-19 pandemic initiative really grabbed our attention – from Philadelphia, a unique way of thanking front line workers. You thought the Blue Angeles and Snowbirds were cool? This is way better!
And look at that – it's May 1! April showers bring May —- drones?
One of the long standing challenges with drone technology has been the fact that when it rains, it often doesn't go so well. Yet every challenge is an opportunity, and so this PowerEgg Waterproof Drone is kind of cool. Read the press release here.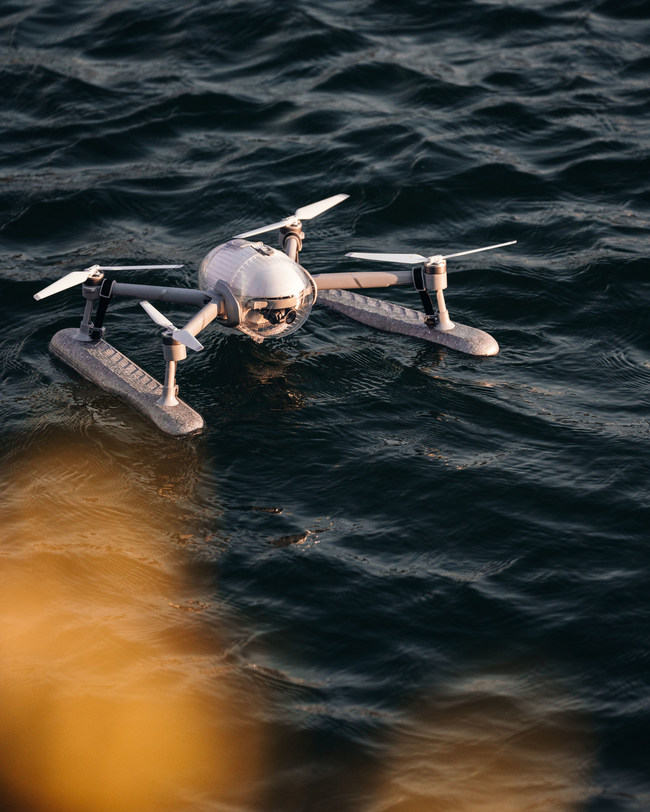 Oh, and it floats!
Here's another innovation that caught our attention – a drone that will help with the pollination of plants, given ongoing challenges with the bee population in various areas of the world.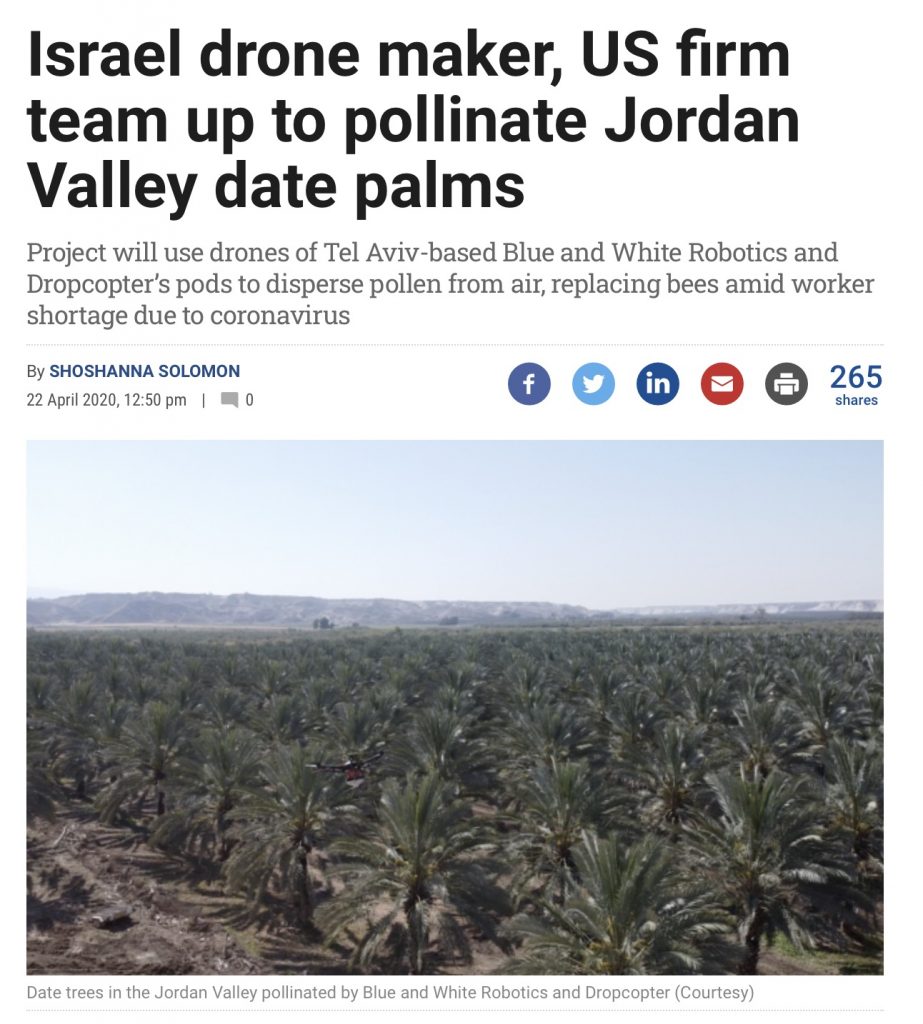 Back to quarantine. Zoomed out yet? It's becoming a trend as people tire of non stop Zoom calls and Webinars. With that in mind, we think it's inevitable that someone joins a Zoom call from a drone – captured from high above, they'll have the most unique Zoom backdrop ever.
We figured this might have happened already, but no such luck. But our search did actually bring us to a very powerful idea – a live Zoom call with drone video transmitted to a Zoom call in real time for a roof inspection. That's a concept we can get are head around!
Let's close with this beautiful picture – a young couple enjoying a beautiful sunset. Romance, love, awe of the wonderful world in which they live.
Pilot error!
Have a great week everyone! Stay safe!