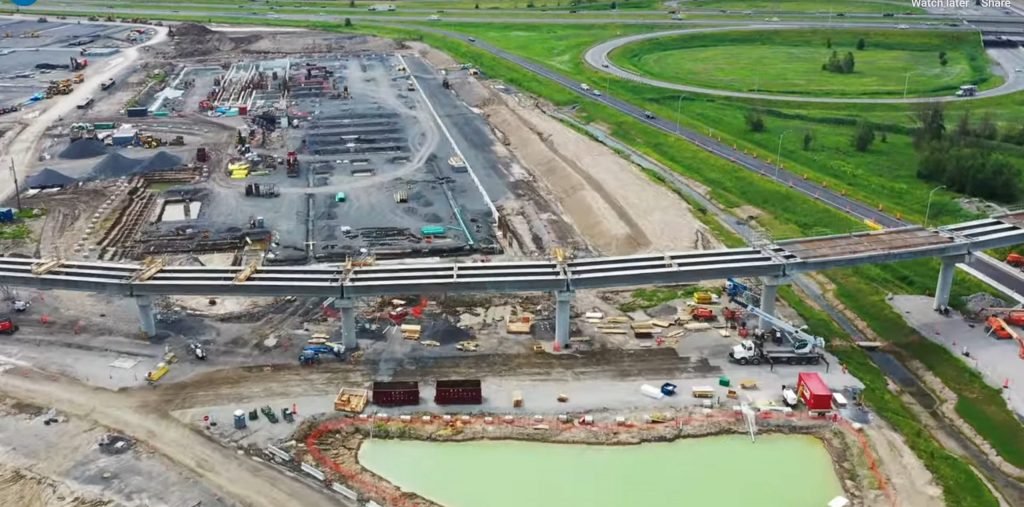 Big Infrastructure? Big Challenges! Big Opportunities!
Large scale infrastructure projects are a critical component of the economic success of a region – they're necessary to putting in place a bedrock for future potential. When it comes to transportation projects – transit, roads, bridges, highways, wastewater and more – the projects are massive, long term projects that provide great benefits – and yet can upset a lot of people!
That's why successful infrastructure projects have long recognized that an effective community outreach, public relations strategy can be as important as the process of 'putting shovels in the ground.'
Any large scale project can result in a lot of rumours, misinformation, skewed stories, and very effective opposition. Those involved in the construction should be as information empowered as those who might battle their plans and projects.
And here's the great news – drone technology can play an extremely powerful role in this type of public project.
Large scale project teams have come to recognize the importance of this outreach. We've long been a fan of the efforts by the Ottawa Confederation Line project, who had a VERY effective online update project (although the line, now operational, is suffering from a number of operational and structural defects!)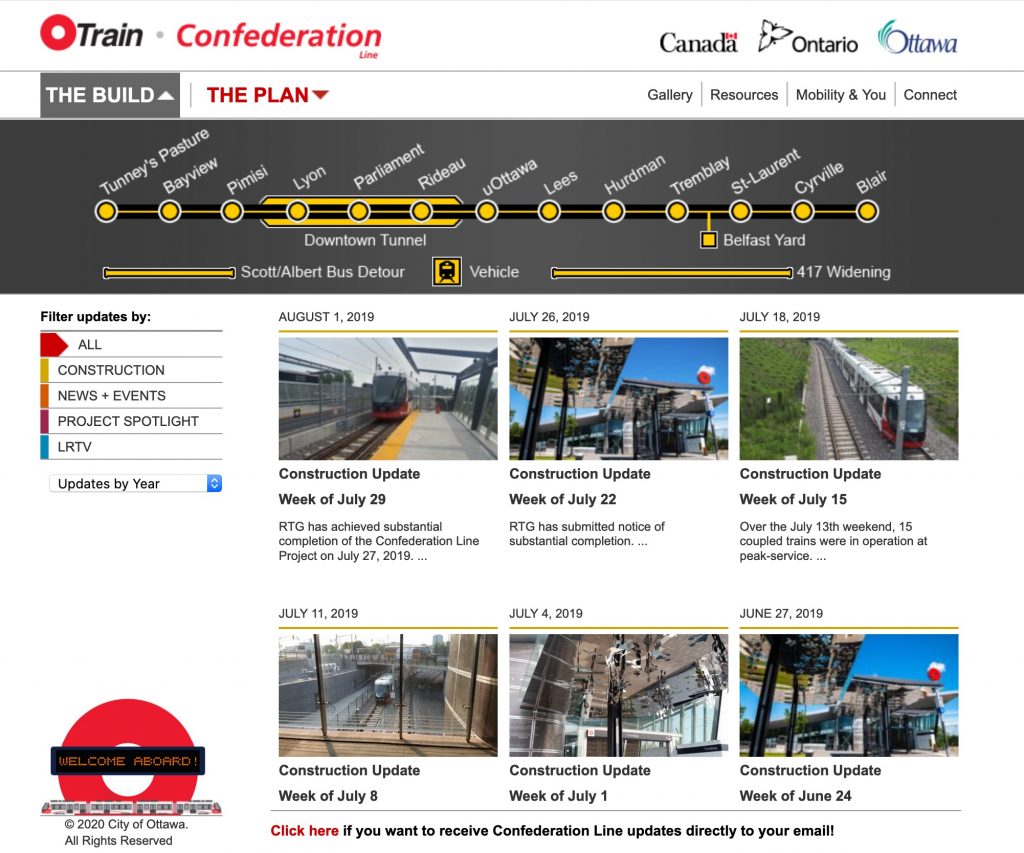 Throughout various stages of the project, drone flyovers were used effectively as part of this overall PR and outreach campaign.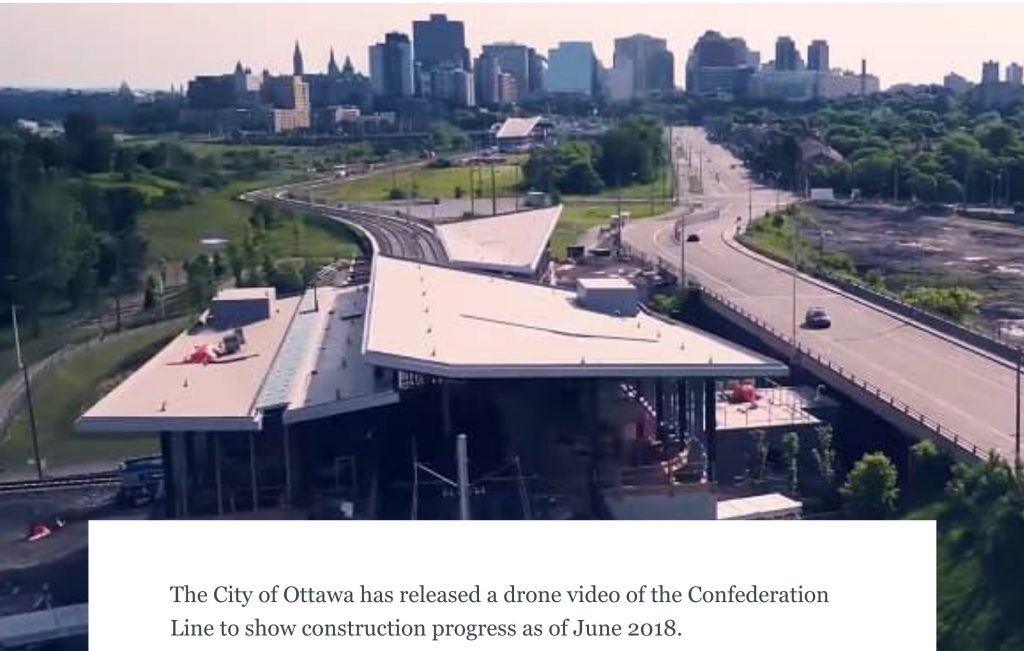 Other jurisdictions are realizing both the benefit and importance of such PR, and also the cost savings, efficiencies, and new views and insight that drones can play … both with PR as well as overall project management. Read our other post about the use of drones for effective construction management.
In Montreal, for example, the construction of a new LRT and highway are great example of what can be done: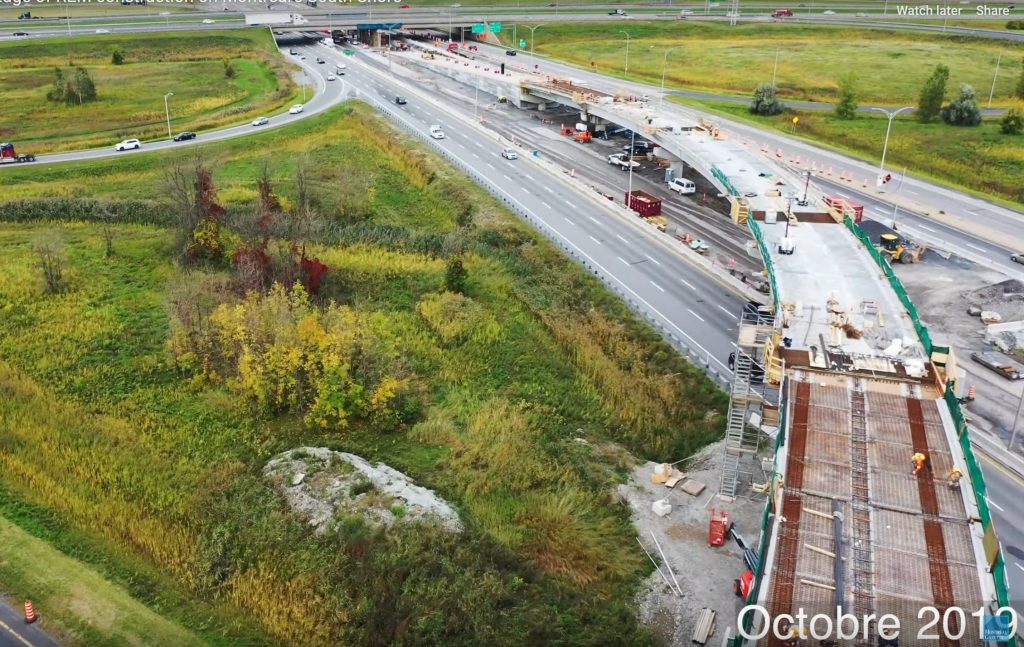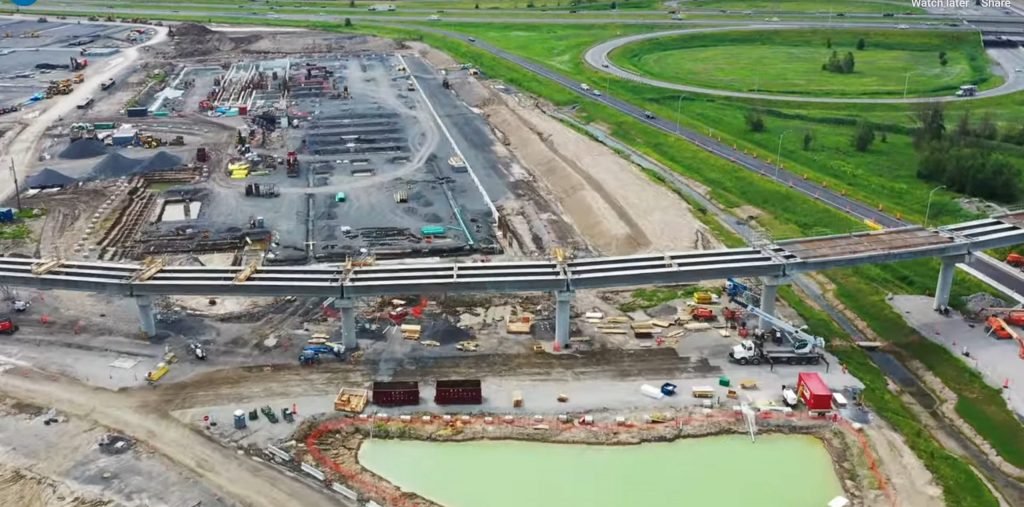 As with anything, an effective and skilled partner is critical to your project – because large scale infrastructure projects will often involve multiple locations, unique forms of risk and other factors.
For example, in North York, Ontario Canada, a massive new LRT project actually includes areas that are under the flight path for nearby Pearson Airport – and so any plans for use of drones will require both filing a flight information as well as coordinating with Air Traffic Control at the airports. A skilled pilot – such as found here at LI&D – will know exactly what to do!