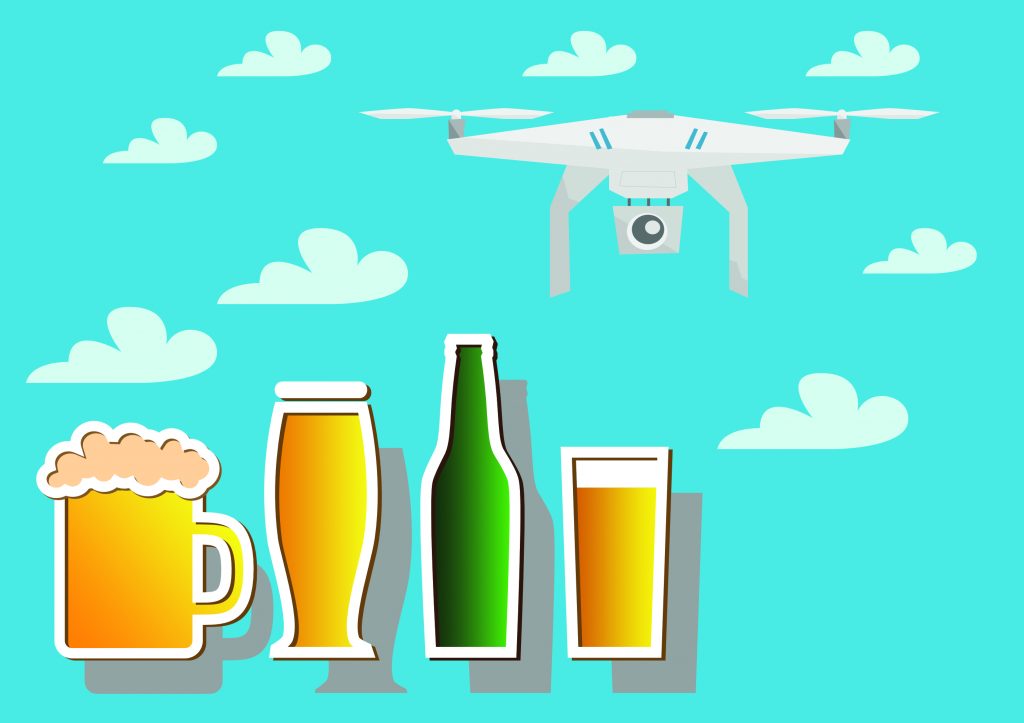 Friday Fun Flights #12! Our Weekly Summary of the Weird, the Whacky, and the Wonderful Things with The Drones Up There!
And all of a sudden, we're up to a dozen!
We started our Friday Fun Flights post way back in January – wasn't that a lifetime ago! The purpose was to take a break from our in-depth coverage of all the business opportunities, technical perspective opportunities and insight opportunities involving all-things-drone.
We'd like to start out by encouraging you to share our daily blog and social media posts – we've committed to posting something here every day, and as we approach close to 100 posts (!), we need more 'eyeballs'. We're here, and all of these posts go to social media as follows:
Ok, let's go! What did our sophisticated news tracking discover this week?
Painting! Via drone! It's a potential canvas of creativity!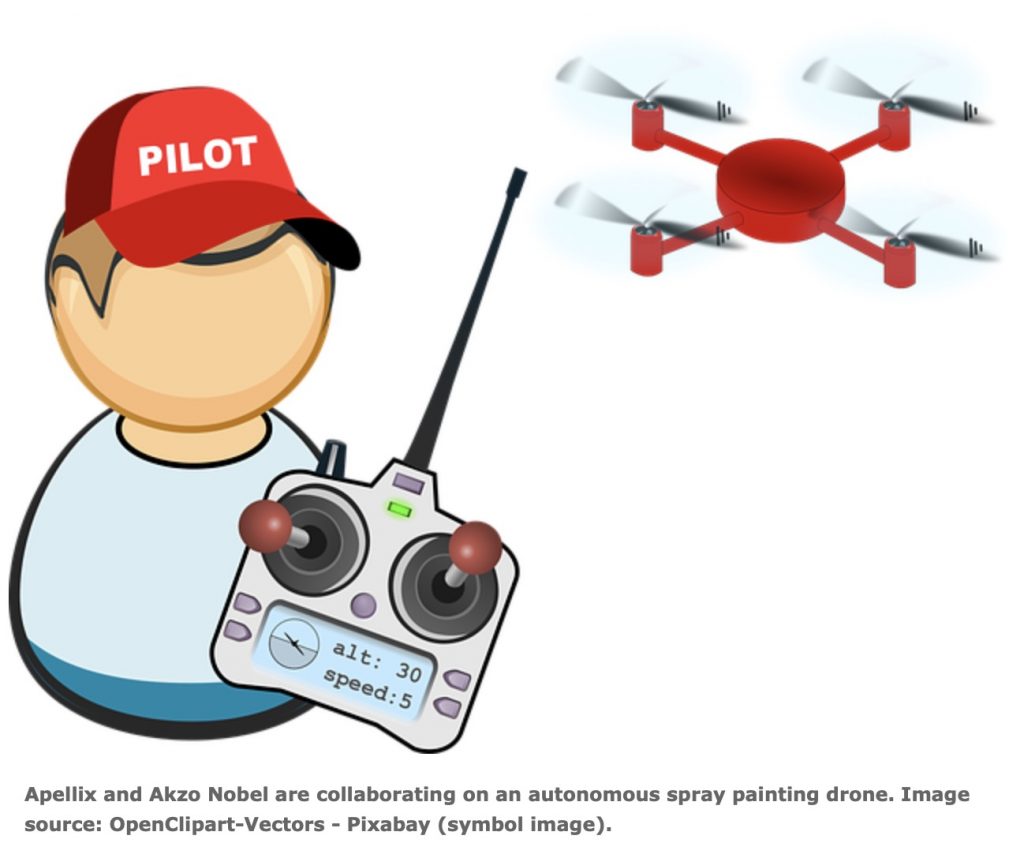 But we sure hope the graffiti artists don't get their hands on this concept, since it might clutter up our altitude! The police would probably be pretty interested too!
Speaking of law enforcement, it's a community that has been very active with the technology. In the old-world – 3 months ago! – they used the technology to monitor security risks at large sporting events and activities such as marathons, among many other operations.
But they might also use them for other opportunities, particularly when a drone pilot gives them a tip: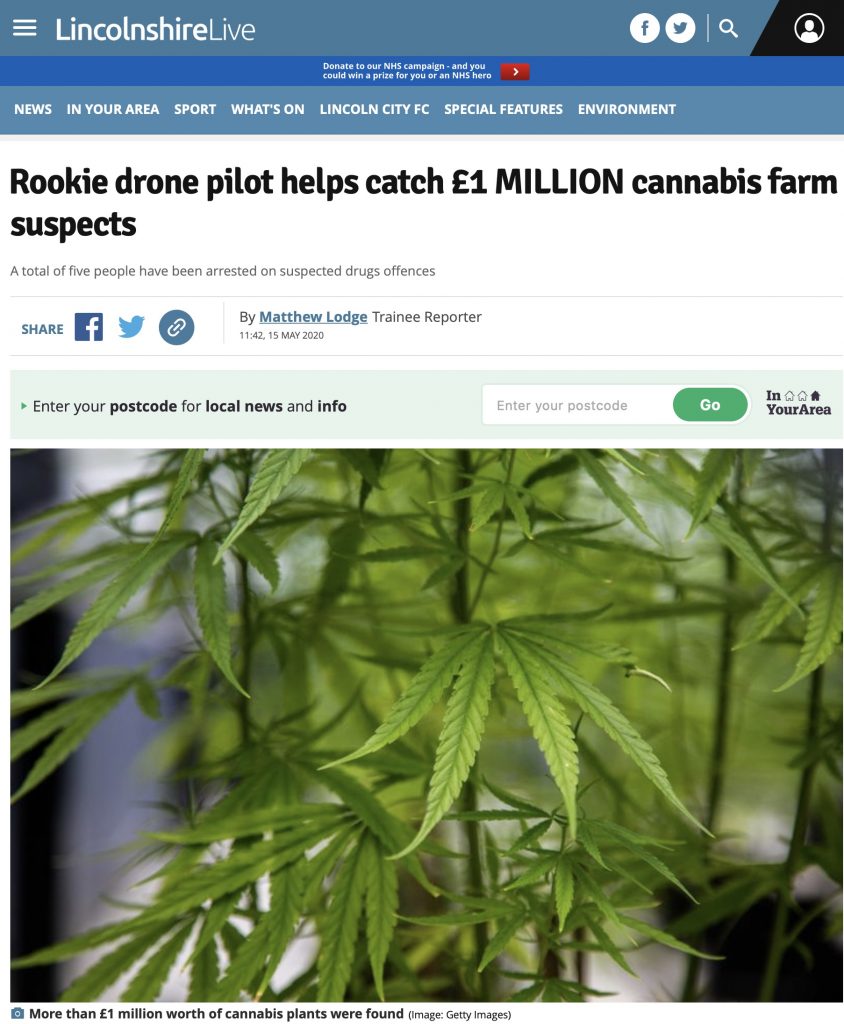 It leads to an interesting observation though, in that every country is different! In Canada, where we are based, the crop is legal – and we've actually had several potential project discussions with various of the major Canadian cannabis growers to do crop-analysis flyovers!
Onwards. With most sports having shut down, people need new diversions. Hence, the growth and acceleration of the drone racing industry!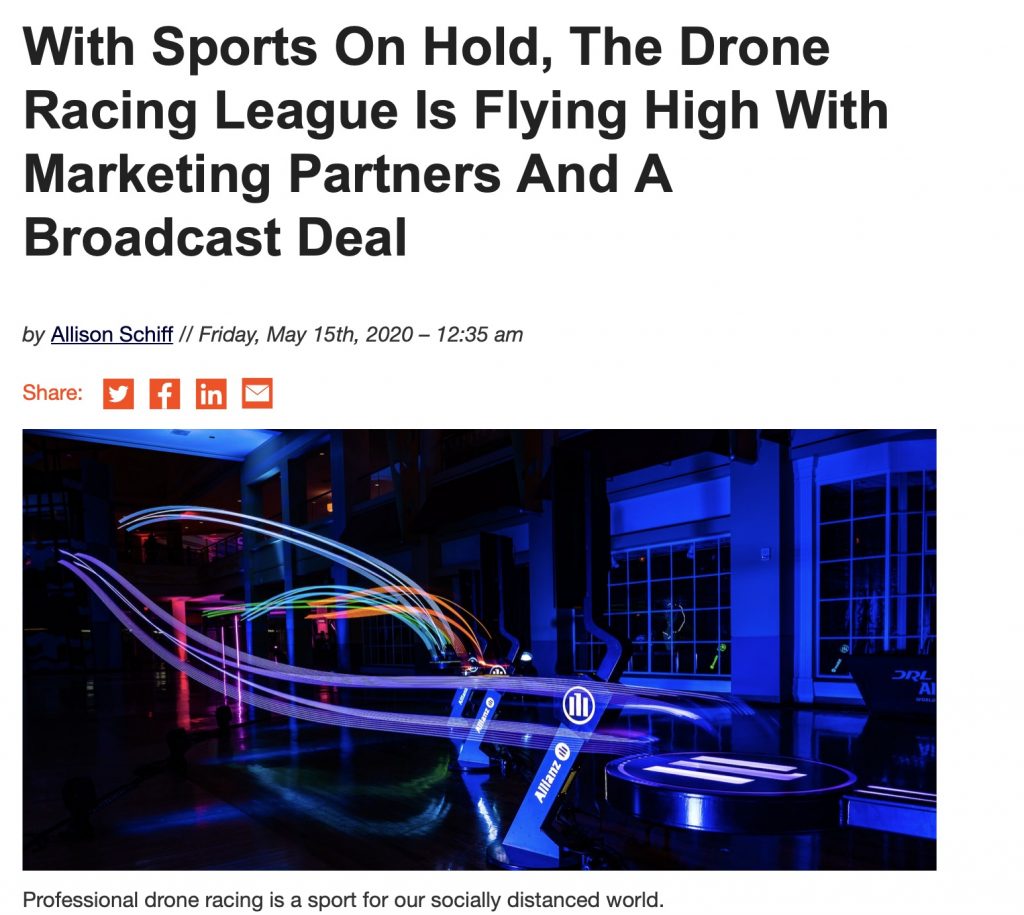 It's moving forward at speed. Speaking of speed, drones are a very powerful tool for all kinds of sports, when the safety risks are properly managed. Here's a great story of how NASCAR will utilize professional drone videos to give spectators a drones-eye-view of all the action!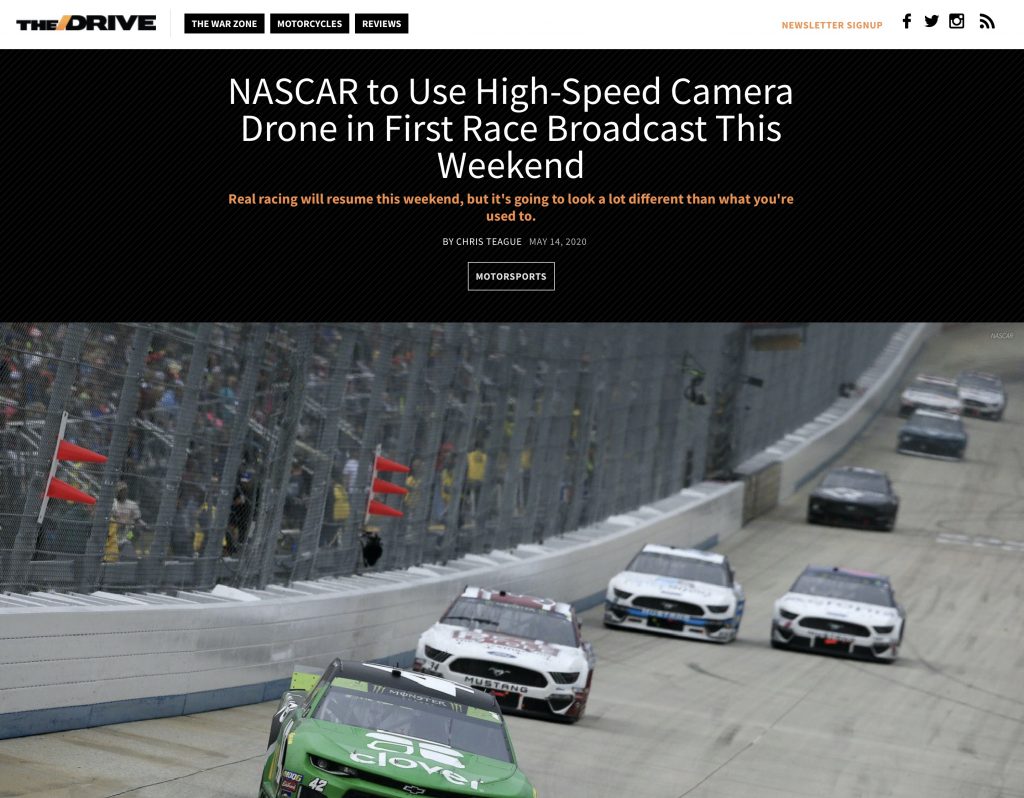 This type of view can be pretty remarkable.
At the same time we see these wonderful new activities, we also continue to see illegal, unsafe and clearly idiotic activities, such as this one.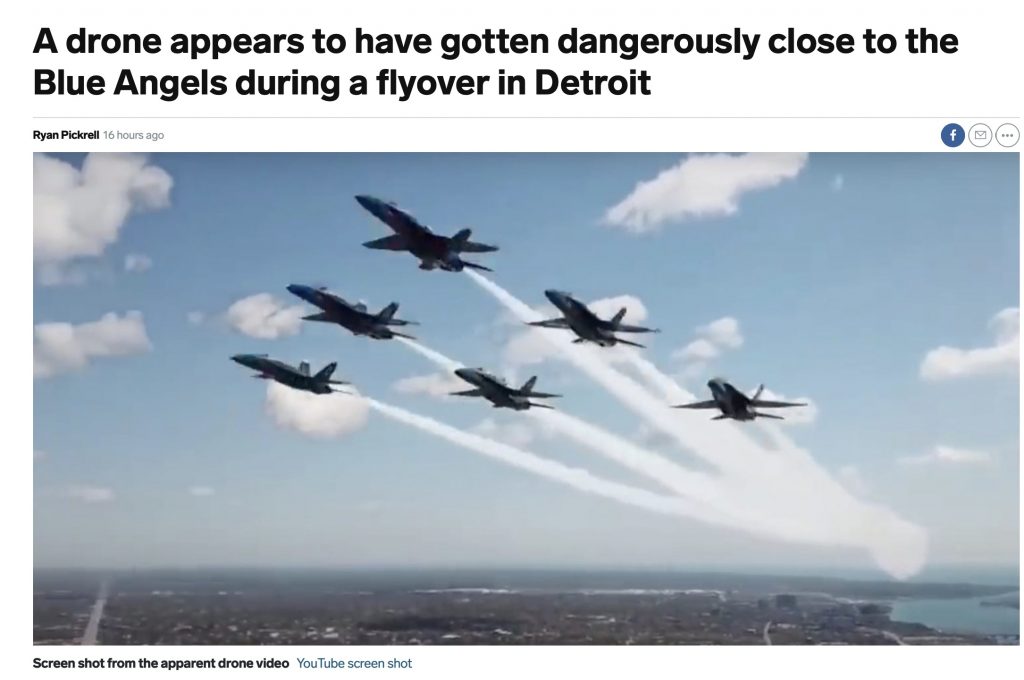 Here's the good news : tracking social media posts around this action, it appears that the professional drone community took the issue into their own hands and identified the likely operator, and have passed the information on to law enforcement officials. NO ONE is our community condones this type of activity!
Back to some fun! "It's a bird! It's a plane! It's a pint!"
That's the tag line used for this story. We've seen all kinds of drone-delivery stories with innovation in the era of COVID-19, but this one is just sort of fun!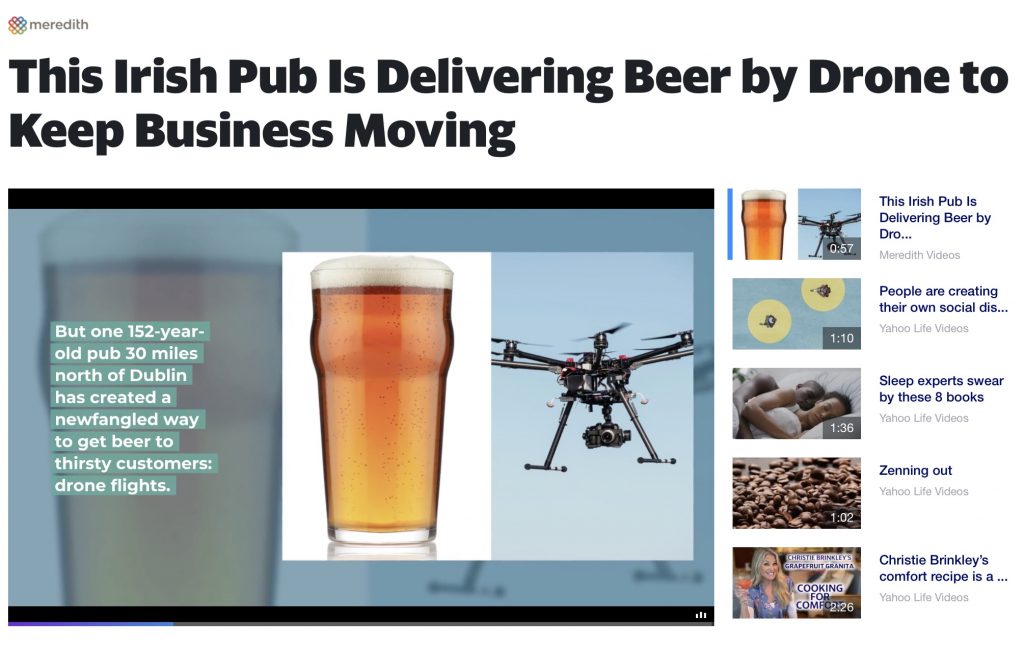 The key point!
When the going gets tough – the tough get droning!
That's it for this week folks! Remember, share our posts, sign up your friends, tell your mom! We love being able to share with you our passion for this technology, but we need more friends!
Stay safe everyone!