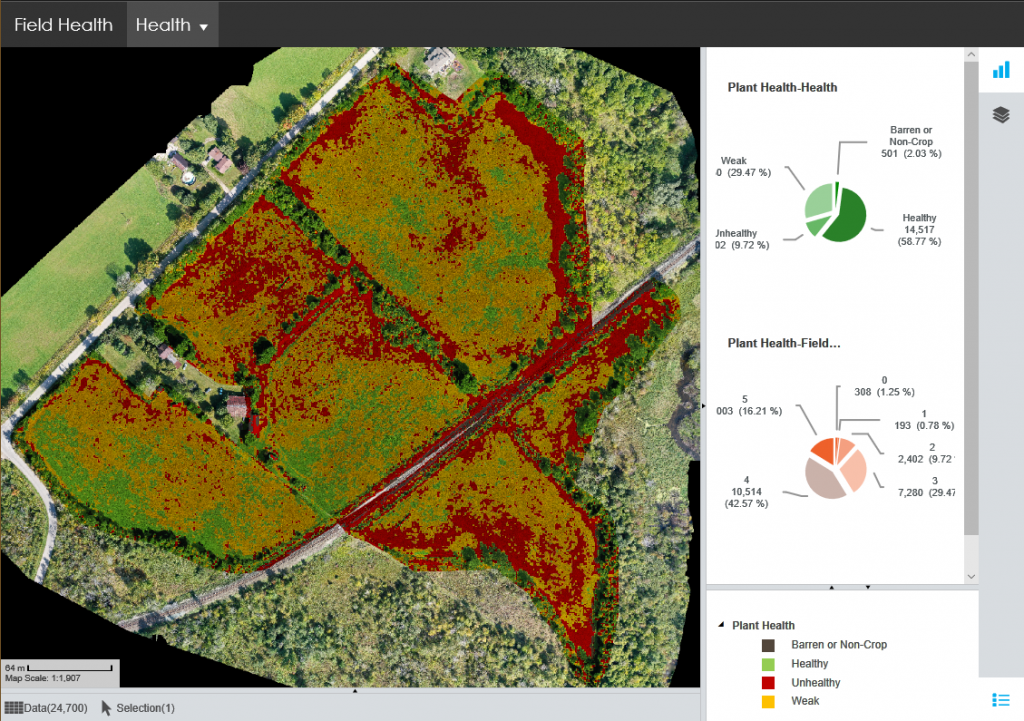 The Flight Path: Raw Data to Actionable Information – How We Get You Visual Insight from Altitude!
The opportunities that come from insight from altitude is a fast emerging one, and there is still a lot of confusion in the marketplace as to what can be accomplished.
Here at LI&D, we consider it our mission to not only provide top-notch GIS/GPS and data interpretation services to our clients – but also to help them understand the vast range of new insight opportunities they can pursue!
With that in mind, let's take you on a bit of a tour as to how we fulfill our prime directive: interpreting the information we collect through a drone flight on your behalf. As noted on our quarry project case study page, it's what we can do with the collected data that matters. This is about so much more than just pretty pictures and video from up above!

Consider this recent insight that we shared with a client on their overall field and plant health – here's an information rich visual resource that we created on the platform Cartovista: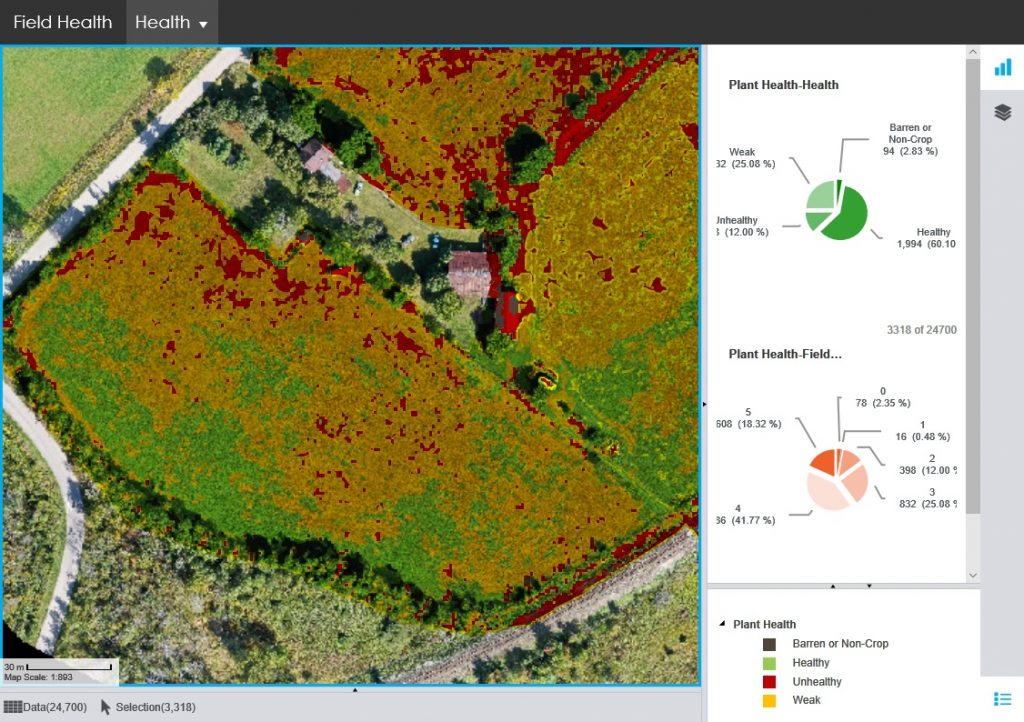 Yet, how did we get from a drone flyover to this particular image – one of several we provided to the client?
Let's take you on a bit of a tour!
To start out, we programmed a flight path within our drone software that defined the geographical region we would cover with our flyover to capture the data required.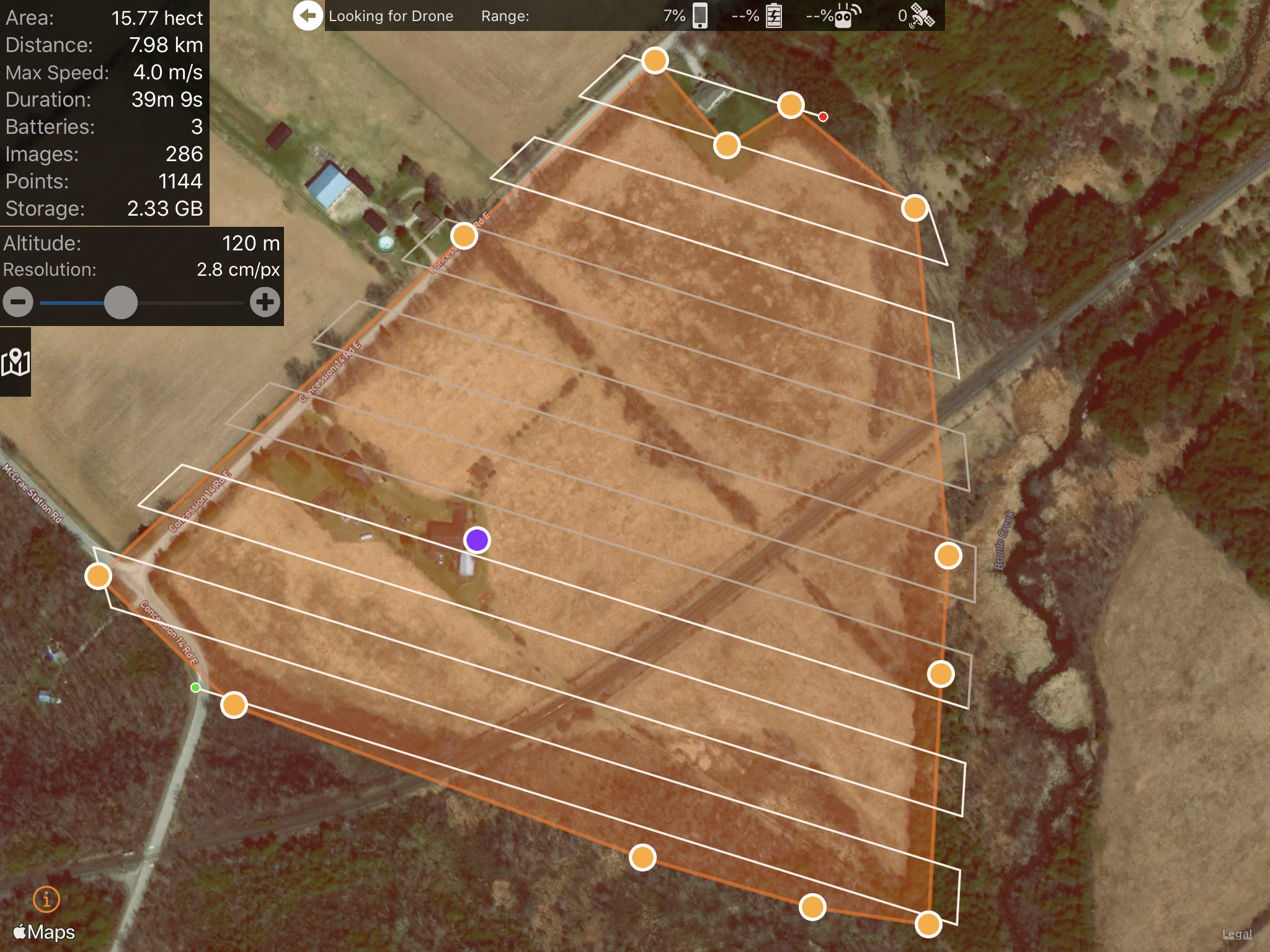 The drone automatically captured photographs during the pre-programmed flight path – in this case, 267 photos using the drone camera, plus another 267 photos with an attached near infrared camera!


Each photo is, as you might expect – just a photo! Here's one lonely little photo all on it's own!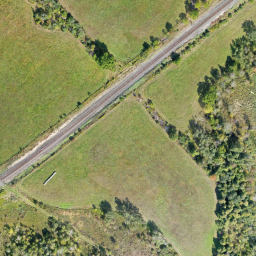 As they say,

"there's not a lot of there there!"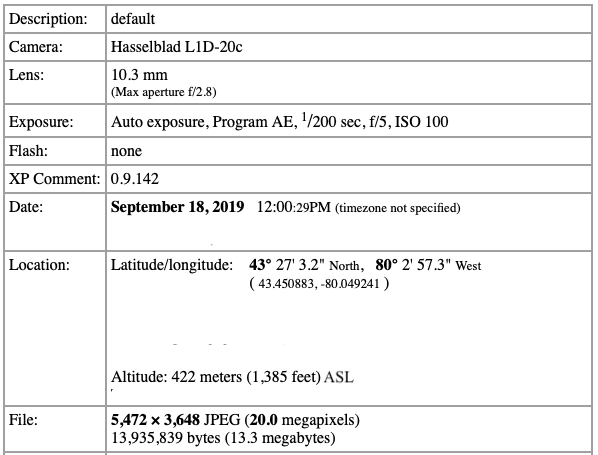 But embedded within the photo is a tremendous amount of useful data, including GPS, elevation and other detailed data.
Using some sophisticated software, these photos were then processed into a detailed 'orthomosaic map' which stitches them all together into one high-quality view of the images from the flight. This process took just over 5 hours on our own high-end processing server. The fun thing is that we have multiple online alternatives for larger datasets – drone insight processing in the cloud!
But examine the large scale photo that is generated – it's still not quite 'insight from altitude' – after all, it wouldn't tell our client too much about what they really want to know, which is areas of concern with plant health on their farm.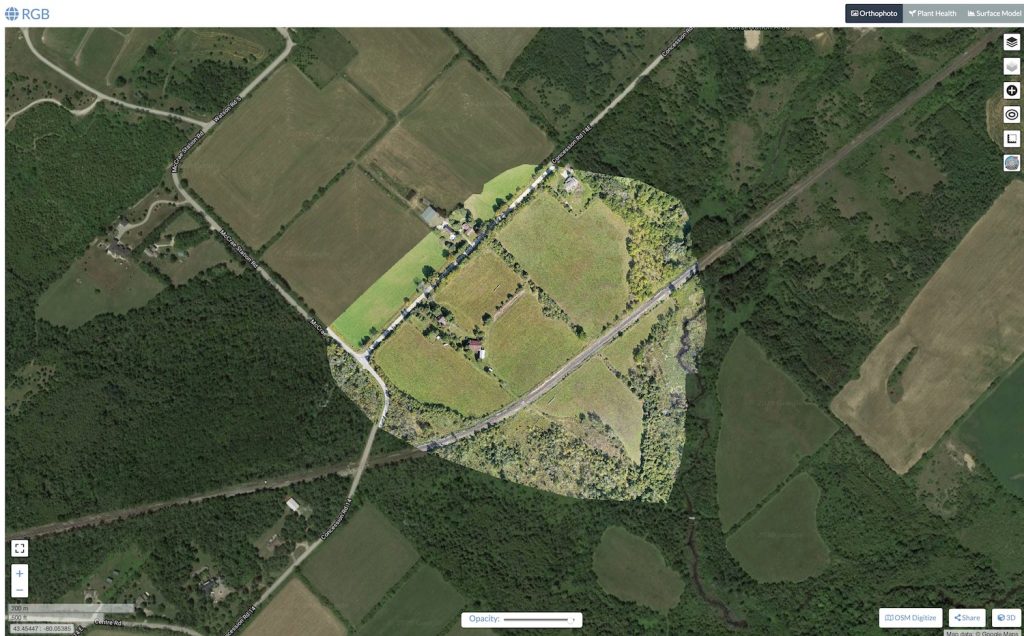 That's where our favourite external service, Cartovista comes in. As their website notes, they allow us to "easily publish sophisticated interactive web maps that bridge the gap between GIS and decision makers!"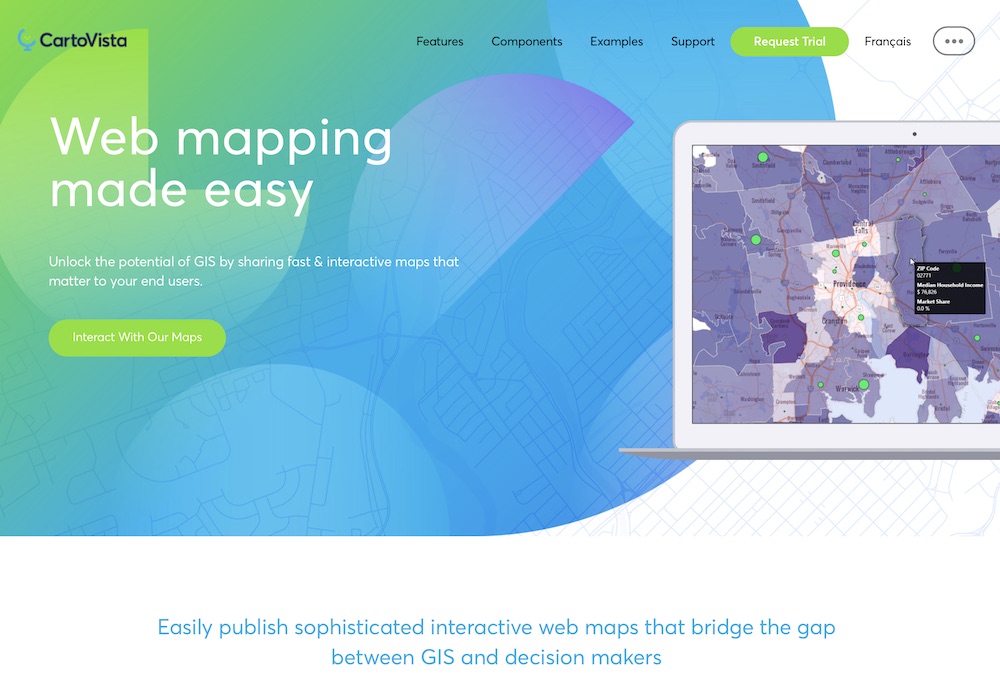 Our raw maps are loaded into Cartovista, and then we apply our data and GIS interpretation skills, to come up with a visual map, with legends and insight, for our client.
And voila – aerial insight from above!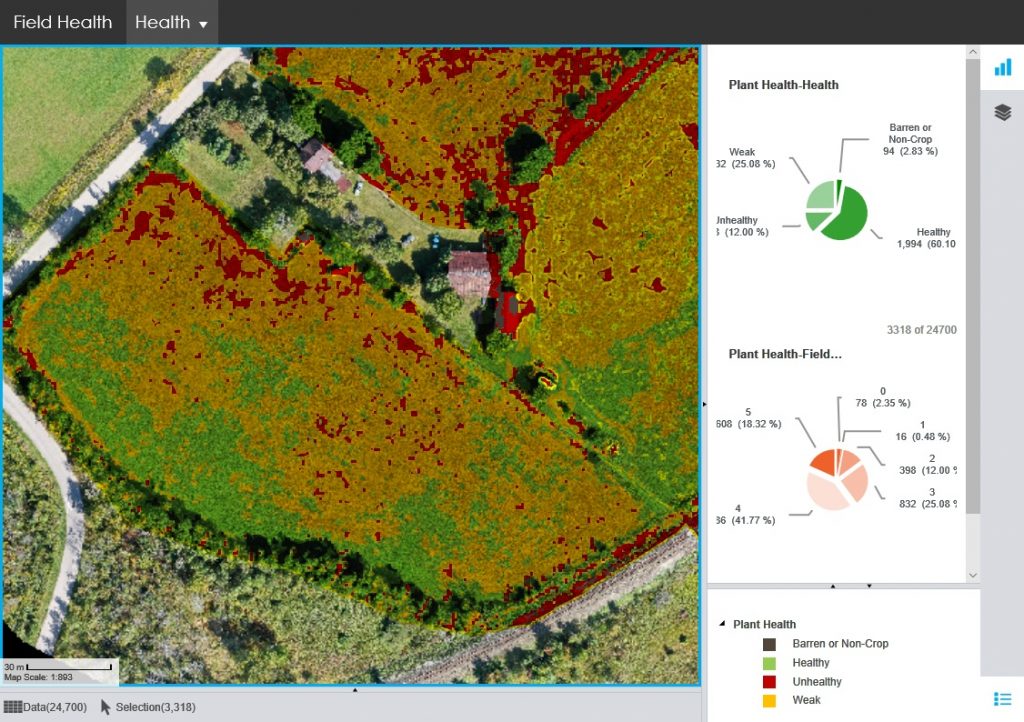 This is but one example of the process we follow. We utilize different tools, different platforms, and different software for different purposes.
For example, within the construction project management area of our business, before/after slider photos are particularly popular!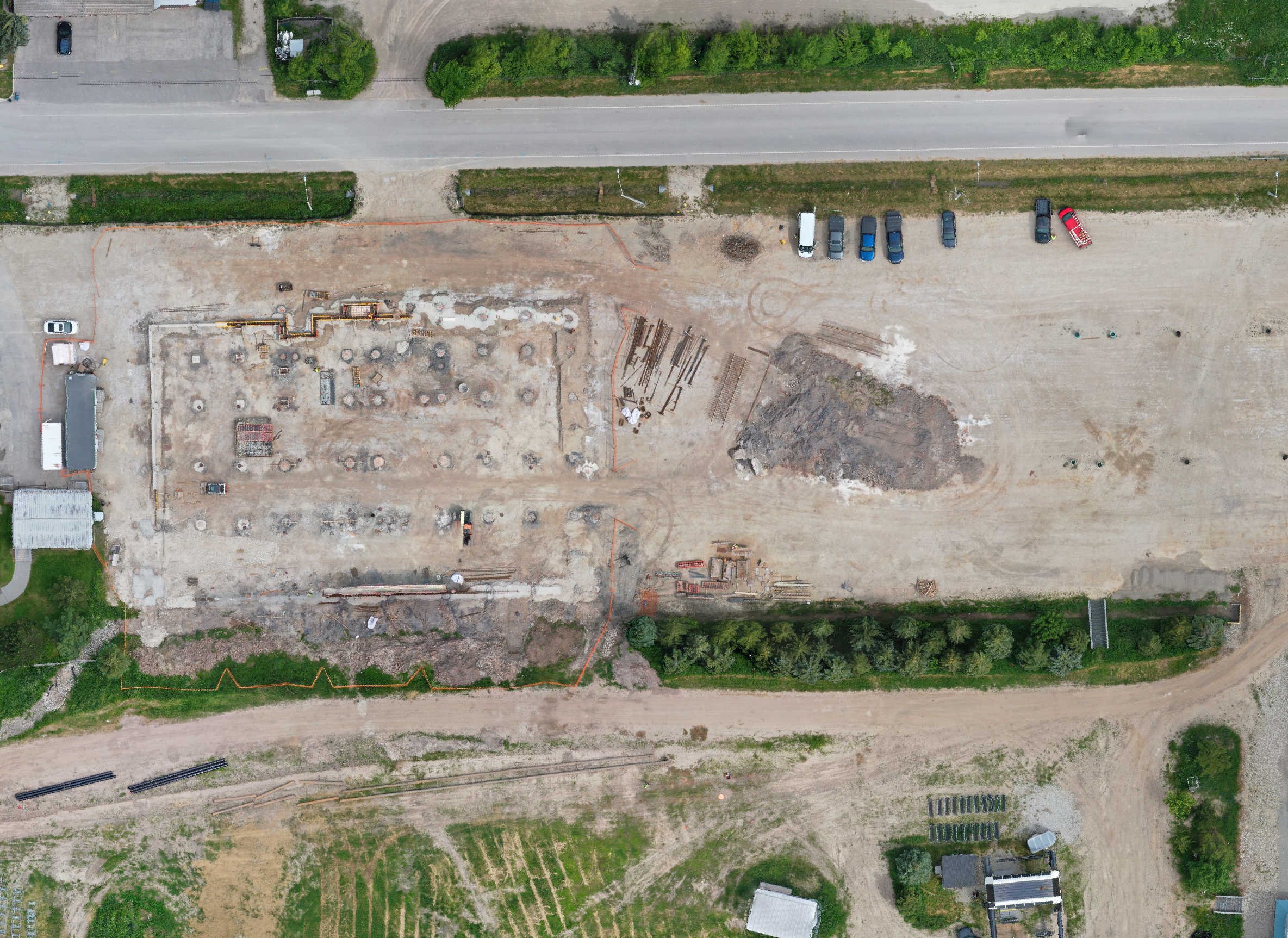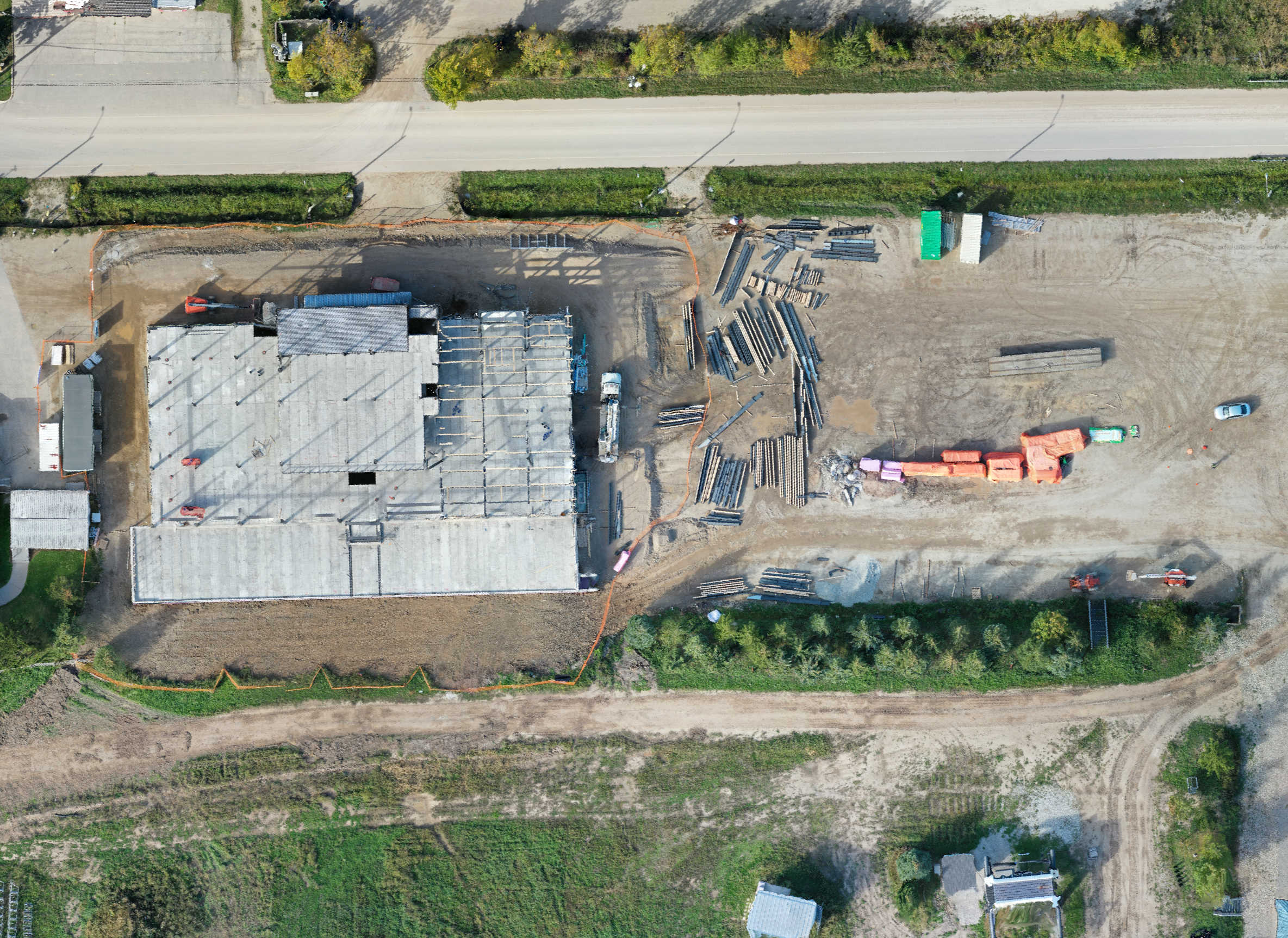 Bottom line? You need insight! We've got drones! We've got skills! We've got creativity! Let's bring them all together to help provide unique insight from altitude!