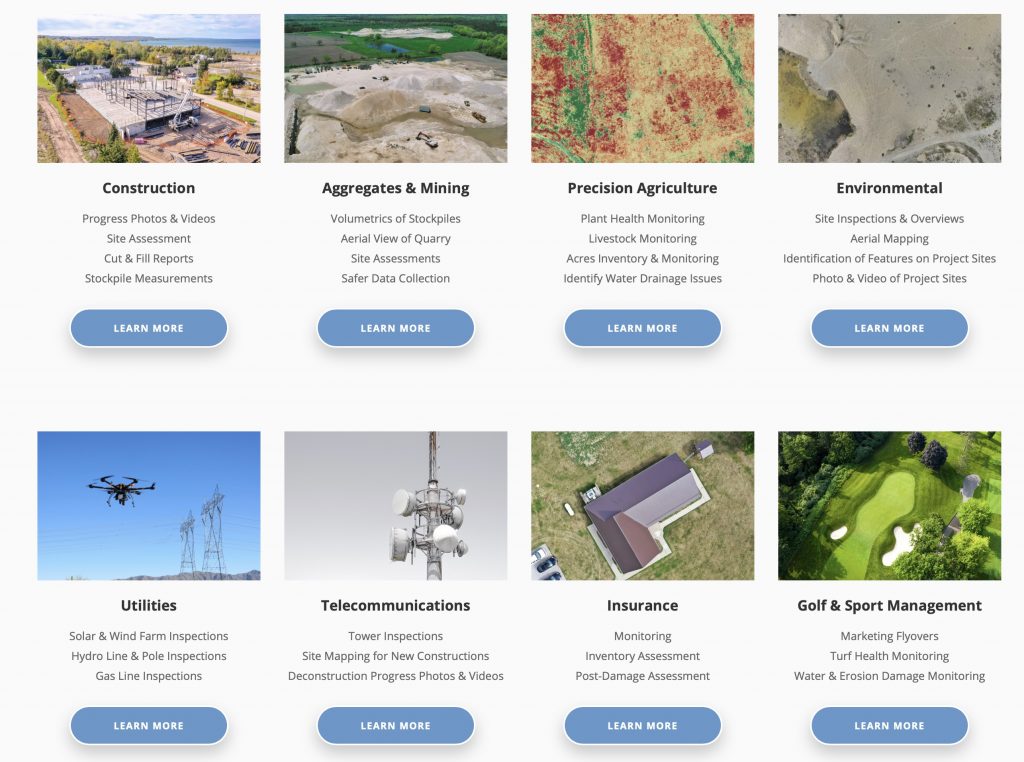 Drones and You – Do You Really Know The Benefits To Your Industry? Maybe Not!
Rapid situational awareness. Faster setup. Cost efficiencies that are incredible compared to alternatives. Massive opportunities to reduce workplace safety risk through the ability to reach hard to reach, high risk areas. Far more detailed information compared to traditional aerial insight alternatives.
These are just a few of the benefits that Location Intelligence & Design can bring to you with our capabilities to provide you insight at altitude. Drone flyovers are leading to a revolution in how a vast number of industries can quickly achieve detailed insight that was either not previously available or which was cost-prohibitive to obtain.
Take a quick look at our vast range of commercial drone services: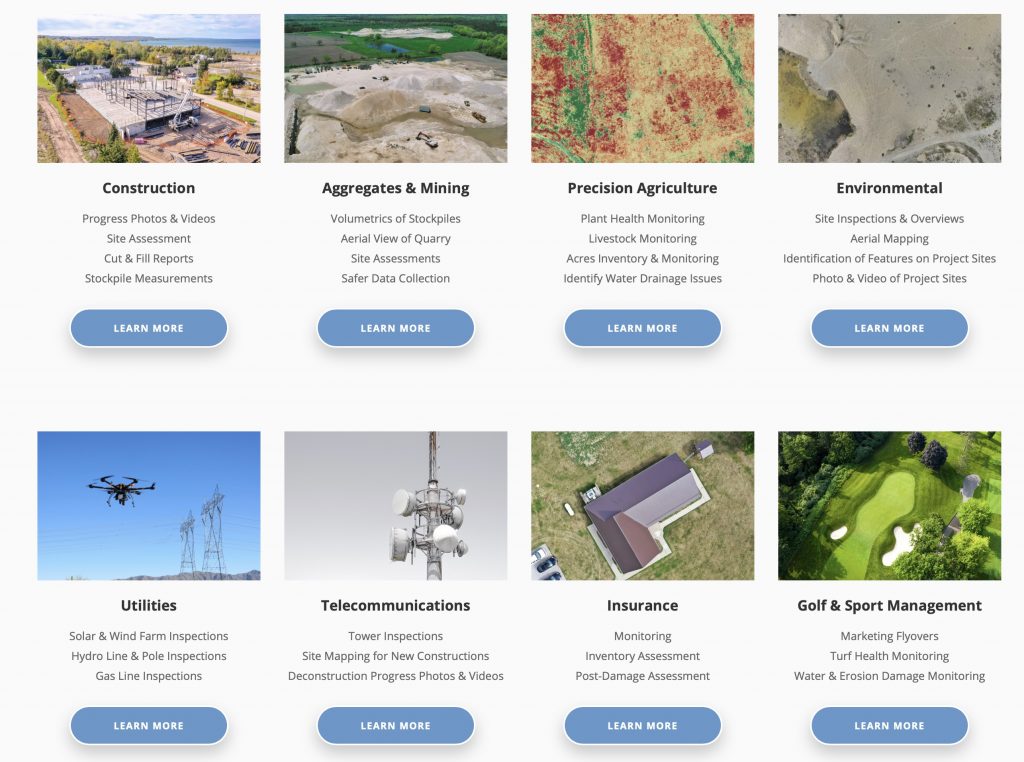 Each item will lead you to a quick overview of WHO in your organization will benefit from an aerial overview, use cases that you might not have thought of, and some special unique considerations that you should be aware of.
Like any new explosive new opportunity, many people in operational and senior executive roles in corporations, government and municipalities don't really understand the disupritive, powerful role of new technologies.
Hit this page, browse through the examples – consider your own unique circumstances – and give us a call!