Turf & Rec Publishes Our Article: "Drones & Turf: Monitoring Health of Green Spaces"
We are beyond thrilled to share with you the latest article we have written – this time, appearing in a golfing and recreation industry publication, Turf & Rec. We even made the front cover, top-left!
Click the image to read the article or access the PDF here. You'll also find the full publication on their website here.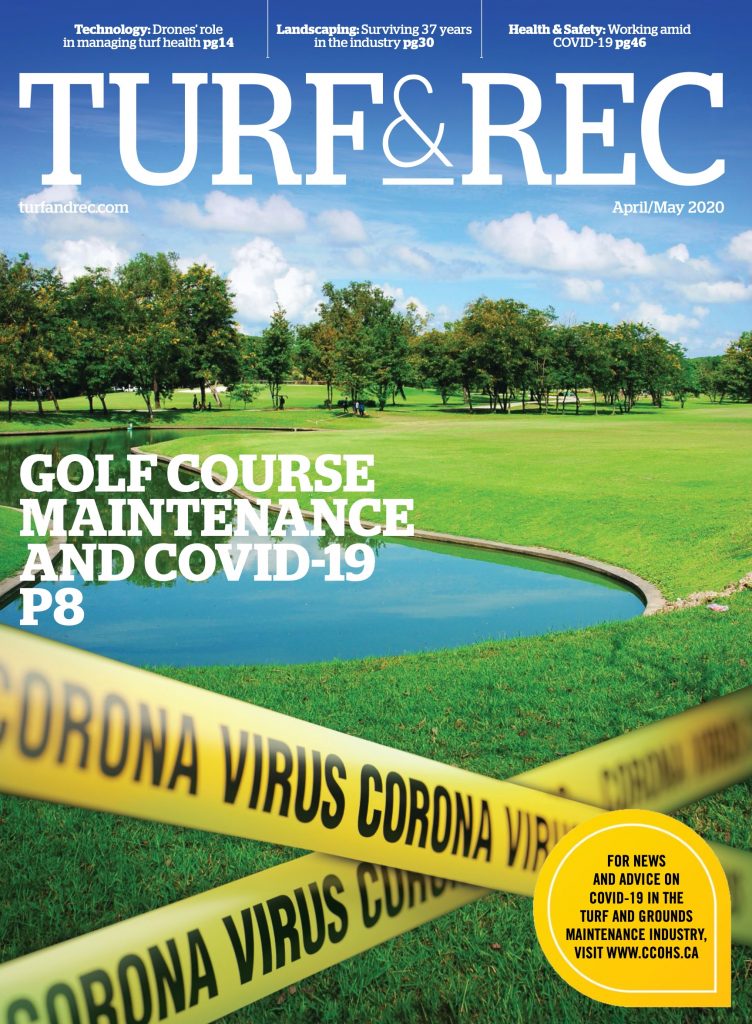 The article covers the gamut of everything you need to know for better turf and greens management via the insight gained from a drone flyover, and spreads across four pages.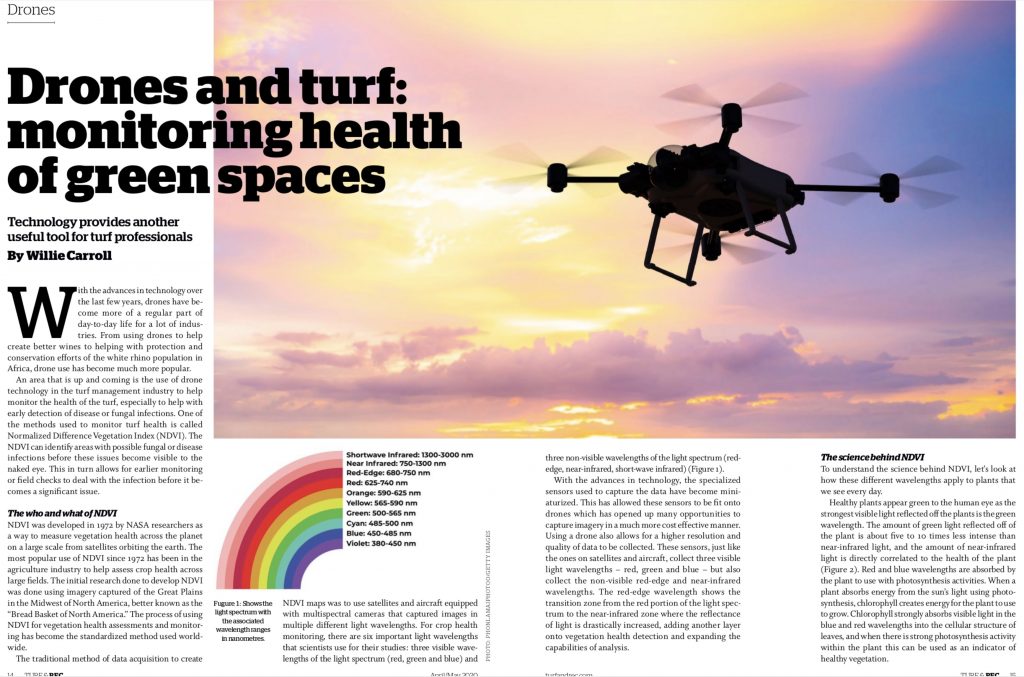 The article covers the what's and how's of during drones to monitor turf health and dives into the science behind the process used to analysis the drone imagery. Using a drone for turf health monitoring is more then just flying the drone and looking at the regular imagery, it takes a special sensor and specific knowledge to understand what to do with the data and what it means.
It is one of several articles we have written as of late – learn more about how we might provide your industry or association publication with similar critical insight!
This is one of many forms of insight we've shared about the golf industry – you can learn more on our Golf Industry page, read our case study, or take a look at all the blog posts we've written in the last several months.